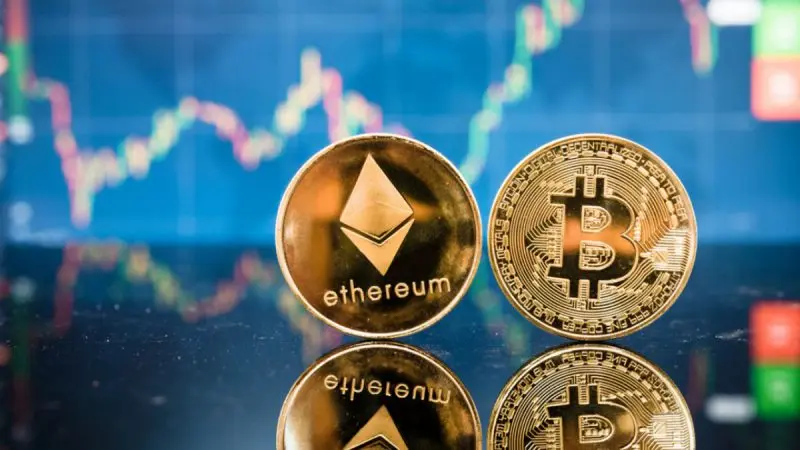 Cetoex News – On Tuesday, Bitcoin went on to re-claim $18,000. As observed, the said level was last seen on November 10. Bitcoin flipped the resistance around $17.2k into support and went on to attain the high. The asset's price is currently above its 50 EMA on its daily price chart.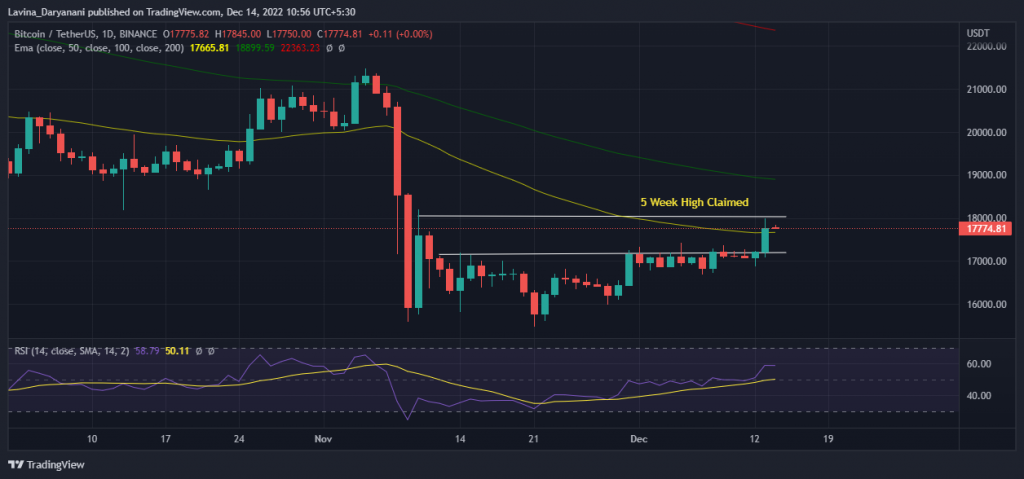 Cetoex News———–>>
Ethereum's tale was also something similar. The market's second-largest crypto asset appreciated all the way up to $1349 yesterday to trade around its November 10 levels. A recent tweet from Santiment revealed that traders got "overly excited" to buy.
However, as euphoria peaked, prices started sliding downwards. The largest cryptos were trading at $17774 and $1320 at press time. As depicted below, the week-high euphoria, while fear stayed low, created a clear FOMO top signal.
Elaborating on the current state of affairs and chalking out what is necessary for the prices to continue staying high, the analytical platform's tweet noted,
"Crypto enjoyed a nice resurgence Tuesday, as both Bitcoin and Ethereum jumped to their highest levels since FTX collapse news was hitting markets. We want to see euphoric blue bars stay low, & fearful red bars spike, for prices to climb further."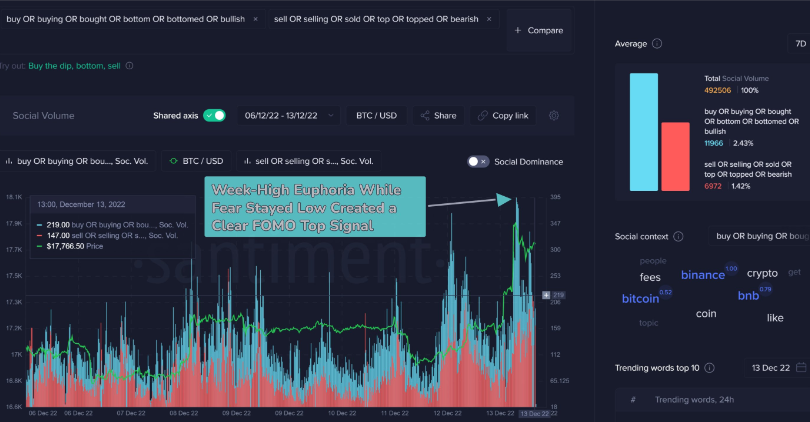 Other Ripple Effects
Parallelly, utility improvements were also noted. Ethereum has been enjoying its highest week of address activity in over 17 months. Santiment highlighted that Ethereum has seen an average of 637,000 wallets interact on the network per day lately. The spike noted has not coincided with profit-taking, which was a positive takeaway. The asset continued to trade in green [up by 3.7% in 24 hours], despite the slight retracement noted, reaffirming the said narrative. Santiment's tweet noted,
"Utility for Ethereum has risen to its highest level since May, 2021 this week. ETH has jumped back over $1,335 for the first time in 5 weeks. It's a good sign that this spike in address activity is not coinciding with a normal profit take opportunity."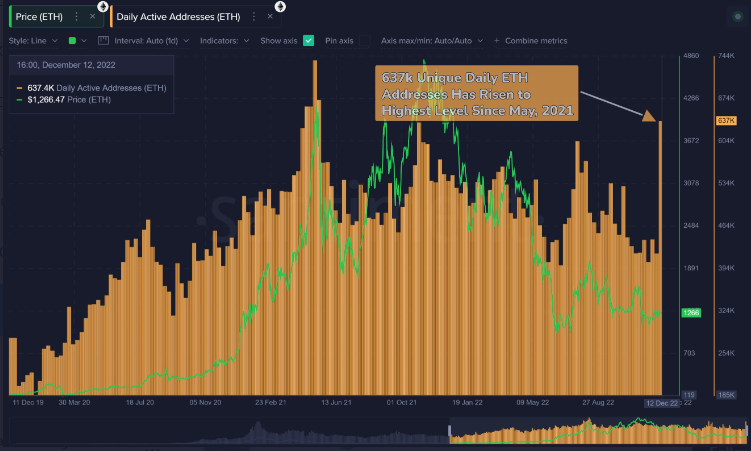 Worth recalling here is that inflation for November fell to 7.1%, lower than expectations. The same was announced yesterday, and perhaps the price rises and utility improvements were an outcome of the better-than-expected CPI result.
NEWS BY – CETOEC NEWS