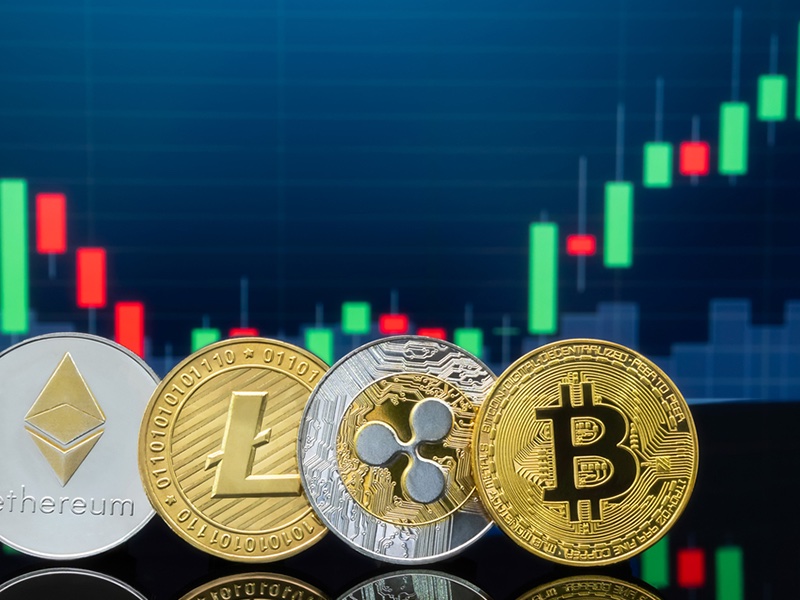 Finding a safe and user-friendly platform to buy and exchange digital assets has become more crucial as the popularity of cryptocurrencies continues to rise. For crypto fans, Cetoex, one of the newer exchanges, offers a streamlined experience. We will walk you through the process of purchasing cryptocurrencies on Cetoex step-by-step in this in-depth guide so that you can comfortably begin your exploration of the world of digital currencies.
Table of Contents
1.Create an Account
You must register for an account before you can start purchasing cryptocurrency there. Go to the Cetoex website's home page and press the "Sign Up" or "Register" button. You will be asked for important details including your email address, a strong password, and possibly other personal information. Use two-factor authentication and create strong passwords to increase security.
2.Verify Your Identity
Cetoex may request identification proof from you in order to comply with regulatory requirements and as part of their compliance efforts. Uploading a government-issued ID and occasionally other documents, like a proof of address, is usually required for this. The verification procedure contributes to the platform's and its users' security.
3. Deposit Funds into Your Cetoex Account
Cetoex requires that you fill your account before you may purchase bitcoins. The site accepts payments using a variety of methods, including bank transfers, credit/debit cards, and even cryptocurrency from other wallets. Consider costs and processing times before selecting the method that is most convenient for you.
4. Explore Available Cryptocurrencies
You can begin investigating the vast selection of cryptocurrencies offered on the platform after your Cetoex account has been funded. Along with many alternative cryptocurrencies, Cetoex supports popular cryptocurrencies including Bitcoin (BTC), Ethereum (ETH), and Litecoin (LTC). Spend some time researching and selecting the cryptocurrencies that best fit your investment objectives.
5. Select Your Preferred Cryptocurrency
Once you've chosen the cryptocurrency you want to buy, go to Cetoex's trading page. Find the trading pair for the cryptocurrency you want to use (for example, BTC/USD or ETH/BTC). Verify the ticker symbol and complete name to be sure you are purchasing the right cryptocurrency.
6. Analyze Market Data
Analyzing market information such as the price at the moment, historical patterns, and trading volume is crucial before making your order. Cetoex normally offers a straightforward graphic that displays this data and aids in your decision-making.
Read This : How to Buy Ethereum on eToro: A Step-by-Step Guide
7. Place Your Order
It's time to place your order if you are happy with your analysis. Market orders and limit orders are just two of the various order types offered by the exchange. While a limit order enables you to specify a precise price at which you are willing to acquire the cryptocurrency, a market order will execute right away at the current market price. Select the type of order that best suits your needs.
8. Securely Store Your Cryptocurrency
It's critical to store your desired bitcoin safely if you've been successful in doing so. For greater protection, it is generally advised to move your holdings to a personal hardware wallet instead of using the built-in wallets provided by Cetoex for each coin.
9. Stay Informed and Updated
The cryptocurrency market is quite volatile, and values can change very quickly. To make wise selections, keep up with market trends, news, and changes. To assist you in navigating the cryptocurrency ecosystem successfully, exchange might provide educational tools and market information.
Conclusion:
They offers a great platform for purchasing and selling digital assets because to its user-friendly interface and broad selection of supported cryptocurrencies. You can confidently start your cryptocurrency investment journey on Cetoex by adhering to the step-by-step instructions provided in this blog post. Always be cautious, do your homework, and never risk more than you can afford to lose. Cheers to trading!