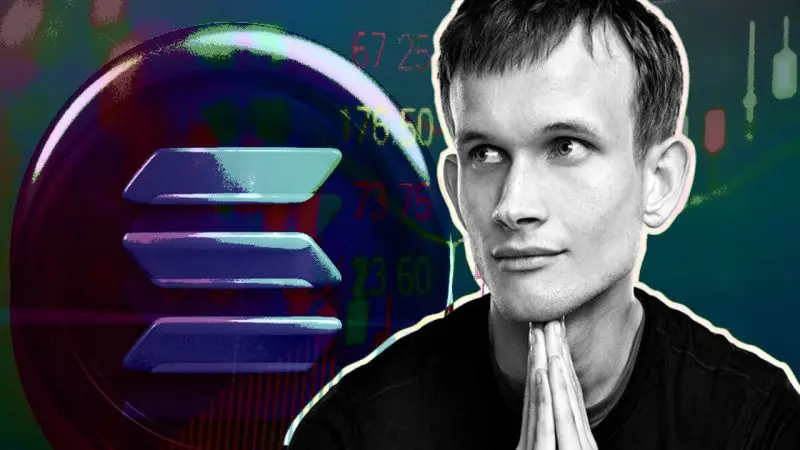 Cetoex News – Regulators in the U.S. have been been taking enforcement actions in full swing against crypto assets and companies involved in this sector. The SEC filed two back-to-back lawsuits earlier this month against crypto exchanges Binance and Coinbase for allegedly violating U.S. securities laws. The cases managed to rock the entire industry.
As a part of the lawsuits, the regulator went on to declare several tokens as securities. In the Binance case, BNB, BUSD, SOL, ADA, MATIC, FIL, ATOM, SAND, MANA, ALGO, AXS, and COTI were victims. In the Coinbase lawsuit, the SEC specifically deemed SOL, ADA, MATIC, FIL, SAND, AXS, CHZ, FLOW, ICP, NEAR, VGX, DASH, and NEXO to be securities.
Several ripple effects did follow. Robinhood, for instance, ended support for Cardano, MATIC, and Solana on June 27. Even so, the community is earnestly looking forward to more clarity pertaining to crypto rules.
Commenting on U.S.' policy approach w.r.t. crypto, Ethereum founder Vitalik Buterin recently tweeted,
"I feel bad that Solana and other projects are getting hit in this way. They don't deserve it."
A 'fair outcome' is the need of the hour
Ethereum, however, has managed to shield itself from regulators' radar. This likely associated to the 'Hinman' tangent. The internal e-mails written by the former SEC Director of Corporation Finance in 2018 pointed out that he did not see a need to regulate ETH as a security. That echoed his infamous speech from the same year. Back in the day, William Hinman had branded ETH as a non-security. This was because it was based on a "sufficiently decentralized" blockchain network.
Amid the current state of affairs, if Ethereum ends up winning, it wouldn't be fair, according to Buterin. The Ethereum founder elaborated,
"If ethereum ends up "winning" through all other blockchains getting kicked off exchanges, that's not an honorable way to win, and in the long term probably isn't even a victory."
Buterin further asserted that "the real competition" is not other chains, but "it's the rapidly expanding centralized world that is imposing itself on us." He wished all honorable projects a "fair outcome" in this whole situation.
NEWS BY – CETOEX NEWS