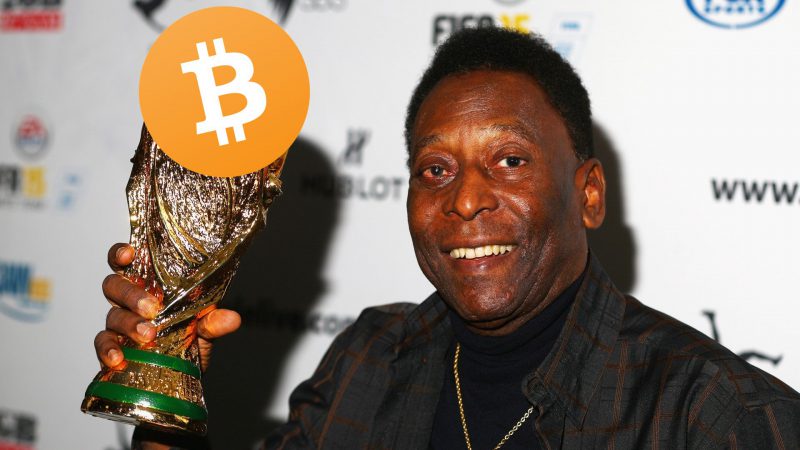 Cetoex News – Legendary footballer Edson Arantes do Nascimento, popularly known as Pelé, passed away on December 29th due to complications from a respiratory infection due to Covid-19. The Brazilian national was also fighting colon cancer in his last days. Although famous for his skills in the field, Pelé also had run-ins with the crypto world.
The football icon launched an NFT (Non-Fungible Token) in April of last year in collaboration with Ethernity Chain to raise funds for charity. 90% of the funds were sent to the Pelé Foundation. The charity focuses on educating and empowering children suffering from poverty.
One of the biggest crypto firms in the world, Kraken Holding Inc., announced the opening of the USD Sports platform in April 2021. The platform trades players' passes, sports team stocks, and NFTs. Customers can purchase tokenized shares of teams and sports companies. Pelé announced the launch of an initial public offering of shares to the market on Twitter at the end of July last year.
The Brazilian football legend will be missed by many around the world. Pelé is credited for connecting the phrase "The Beautiful Game" with football. His demise has left a void in the world of sports and athletes. Nonetheless, the sports icon will be remembered forever.
Sports, crypto, and NFTs
Sports, crypto, and NFTs have gone hand in hand over the past year. Earlier this year, the Super Bowl was heavily sponsored by crypto firms. Many even dubbed the event as "crypto bowl." Moreover, prominent exchange Crypto.com was one of the official sponsors of the recent FIFA 2022 World Cup held in Qatar.
Not only sporting events but also several high-profile athletes, such as Tom Brady and Steven Curry, have endorsed crypto firms. However, the two-faced criticism as they were on FTX's list of endorsers. The popular exchange collapsed in November, leaving many in a state of shock.
NEWS BY – CETOEX NEWS