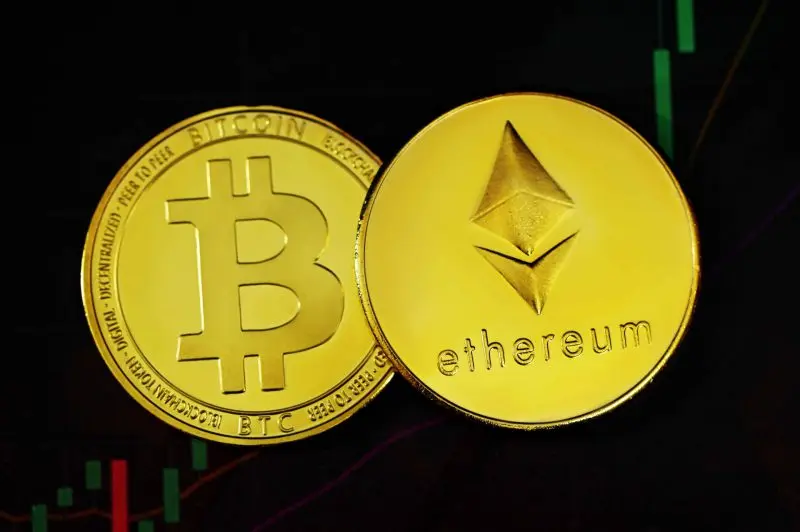 Cetoex News – There is a great deal of speculation in the crypto market about Ethereum's [ETH] potential to outshine Bitcoin [BTC]. Recent reports suggest that long-term investors are leaning towards Ethereum. A survey conducted by CryptoVantage among 1,000 North Americans who have invested in cryptocurrencies over the past five years revealed that 46% of respondents identified ETH as the leading candidate to surpass Bitcoin. Dogecoin [DOGE] closely followed ETH, with 20.8% of investors believing it has the potential to challenge BTC.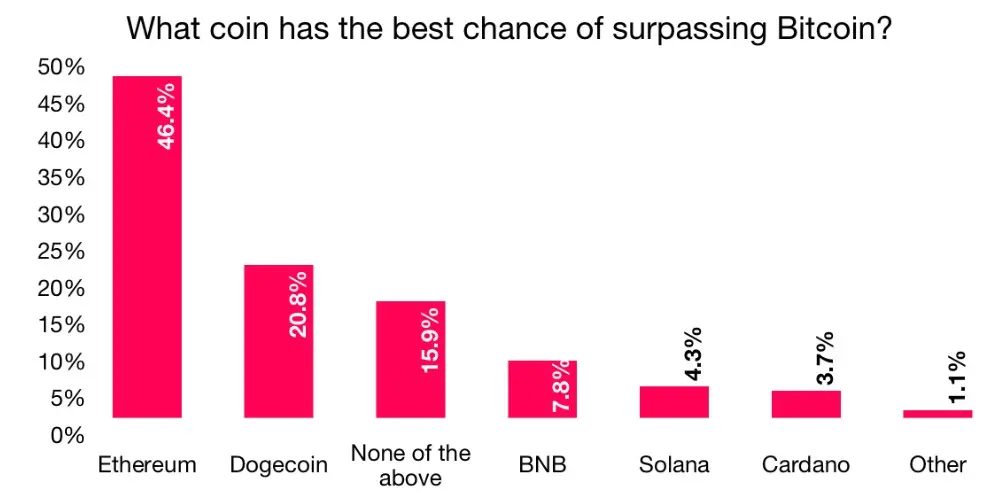 As seen in the above chart, others on the list included Binance Coin [BNB], Solana [SOL], and Cardano [ADA]. However, the chances of these assets taking over Bitcoin were very dull.
Ethereum has remained a popular choice among investors for various reasons. However, Bitcoin continues to maintain its dominance in the cryptocurrency industry. In the last quarter, Bitcoin's dominance witnessed a notable increase of 3.2%, reaching 47.9%, last witnessed in Q2, 2021. Conversely, ETH experienced a modest surge of 1% during the second quarter of 2023.
In addition, Bitcoin saw a price return of 6.9% in the last quarter. Ethereum wasn't far behind as it represented a 6% increase during the same period. This data suggested that Ethereum might face challenges in catching up to Bitcoin's market dominance. However, it is worth noting that short-term price movements do not necessarily reflect long-term trends.
At press time, Bitcoin's price and market cap stood at $30,012 and $583.35 billion, respectively. Ethereum's market cap was noted to be $229.54 billion while its price was lingering around $1,909.
Ethereum's institutional game remains strong
A recent poll conducted by CoinShares among prominent asset managers revealed that Bitcoin is considered the cryptocurrency with the most promising growth potential. Institutional investors have had a notable impact on the cryptocurrency market, providing substantial backing for Bitcoin. However, Ethereum still holds the largest position in the portfolios of these asset managers.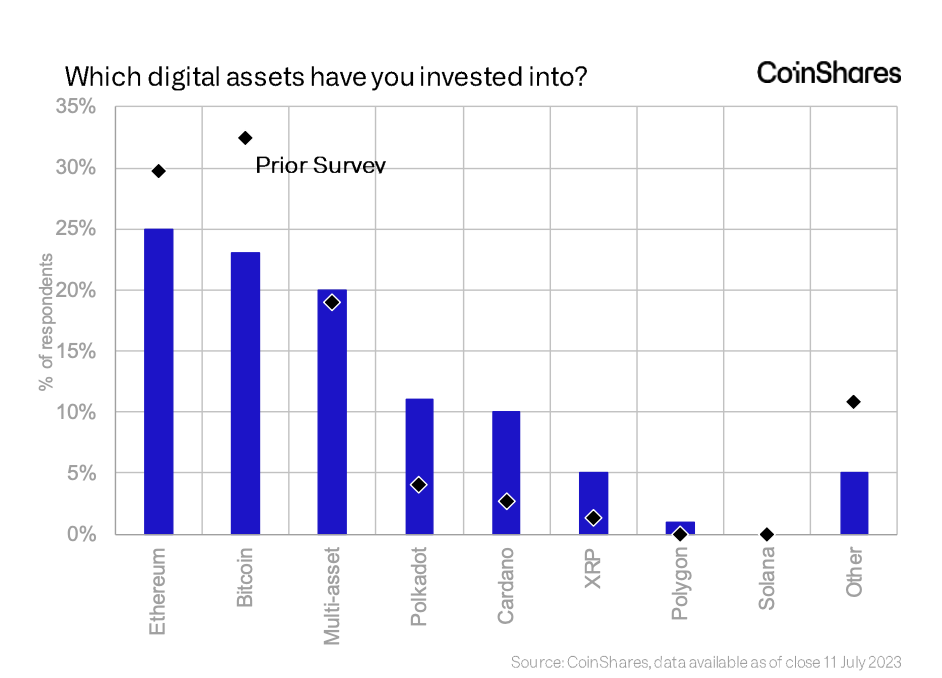 This highlighted the enduring confidence and enthusiasm surrounding Ethereum's prospects, bolstering the belief that it possesses the capability to outstrip Bitcoin in the future. Nonetheless, there are obstacles to overcome in surpassing Bitcoin's prevailing position. With the crypto market constantly evolving, only time will reveal whether Ethereum can narrow the gap and solidify its position as a top cryptocurrency.