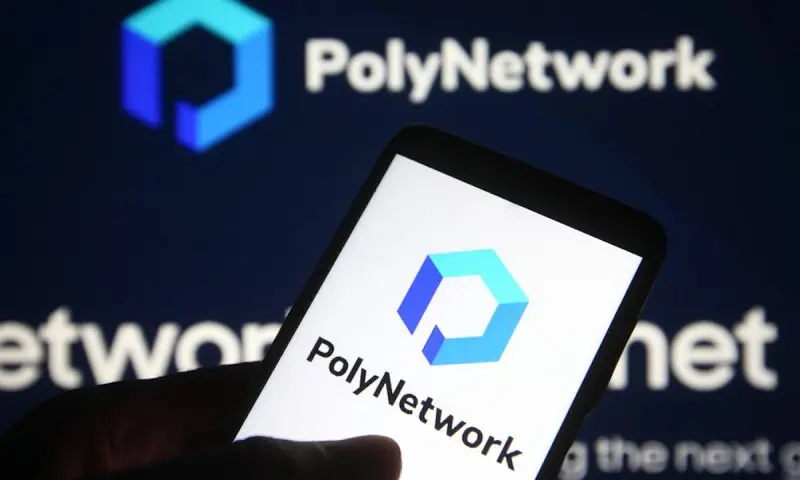 Cetoex News – A significant cyber attack on Poly Network, a leading platform in the Decentralized financial sector, occurred in August 2021. The hackers, stole more than $600 million in digital tokens during the time of the breach. The perpetrators allegedly profited from a flaw in Poly Network's programming.
Now, another attack has struck the network today. The attackers have exploited the smart contract and have issued billions worth of numerous tokens. They have minted a significant number of tokens on different blockchains. Furthermore, this includes 24 billion Binance USD (BUSD) and BNB (BNB) on the Metis blockchain, 999 trillion Shiba Inu (SHIB) on the Heco blockchain, and millions of other tokens on various networks.
Now, according to the latest update from the crypto tracking platform MistTrack, the hackers have successfully cashed in over $4.39 million worth of cryptocurrencies.
Poly Network hackers swaps over $4.39 million
The analysis by the platform reveals that the hackers utilized KuCoin, Tornado Cash, Uniswap, PancakeSwap, FixedFloat, ChangeNOW, Wing, OpenOcean, etc. to move the funds.
After the hack, the hacker successfully exchanged the stolen tokens, such as sUSD, RFuel, COOK, and others, for mainstream assets worth $1.22 million using platforms like Uniswap and PancakeSwap. Additionally, a notable amount of the remaining funds has been distributed among more than 60 addresses spanning multiple chains and has not yet been moved.
They have also mentioned that they have blocked the address and that the analysis of the root cause is still pending.
NEWS BY – CETOEX NEWS