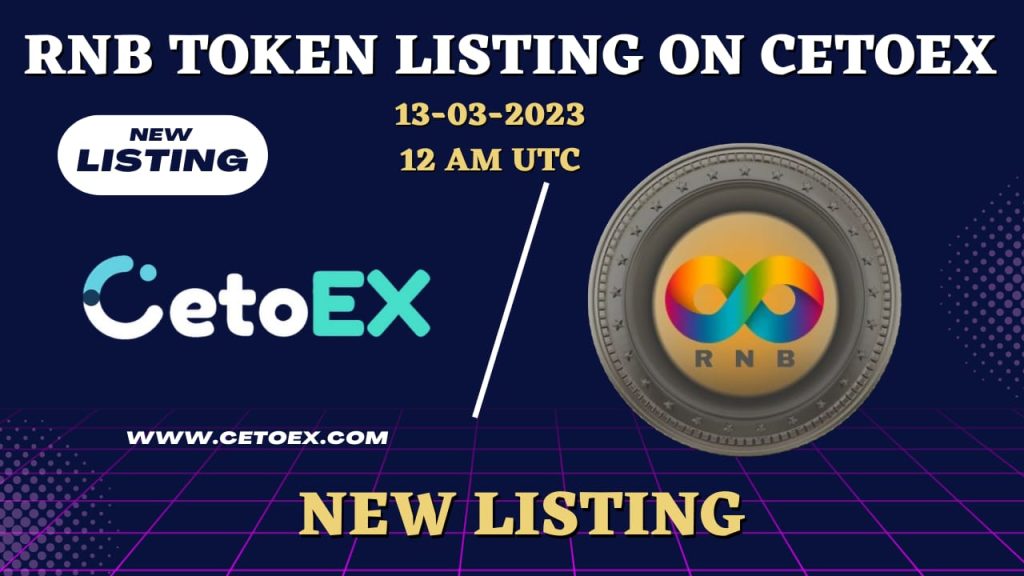 Cetoex News – As we all have been seeing for some time now there are happening new listings on Cetoex. Meanwhile, news of another listing is coming in front of us.
This time the listing of TOKEN like RNB is happening, we will know about the complete news in this article.
What is RNB Token?
RNB is a token. They didn't get the popularity what they should have, but Now The RNB Token is growing a lot.
About cetoex :- CetoEX is the only exchange in Global which is standing alone strongly with incredible services, growing rapidly. Apart from this they provide 24/7 live support service & for me good customer support is everything.
RNB token price?
At the time of the writing this news, the price of RUMB token is $0.01.
RNB Social Media Platforms..
twitter :- https://twitter.com/RanboToken?t=ie1P1gh57lXhyBb6KADrnw&s=35
instagram :- https://www.instagram.com/rnbtoken//
telegram :- https://t.me/+tYaqpCPbnbA1MmQ1
whatsapp :- https://chat.whatsapp.com/JOyitMv4Nz32aeqv6XpuO9
YouTube channel link :-
https://www.youtube.com/@rainbotoken
https://bscscan.com/address/0x52daF0802E98E21a220A4775Cf2bF050da62b46A
NEWS BY – CETOEX NEWS