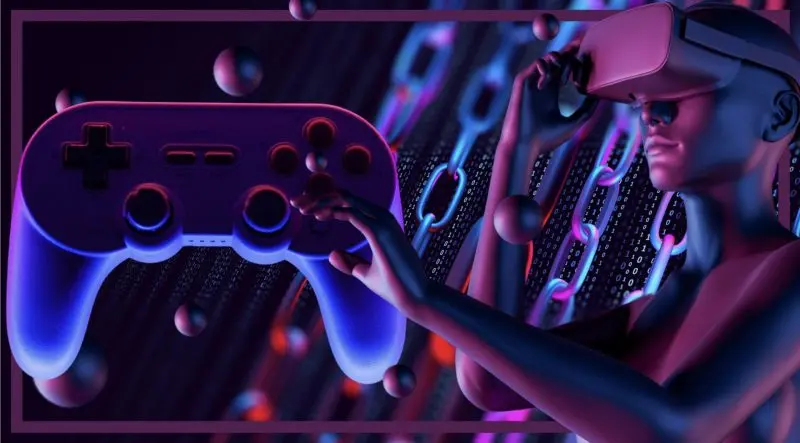 Cetoex News – According to a report by DappRadar, Web3 gaming has continued to dominate the Defi (decentralized finance) ecosystem. As per the analysis firm, gaming accounted for 37% of the market dominance in Q2 of 2023. However, the sector saw an 8% dip from Q1's 45% dominance. Despite the fall, gaming continued to be the largest market in Defi.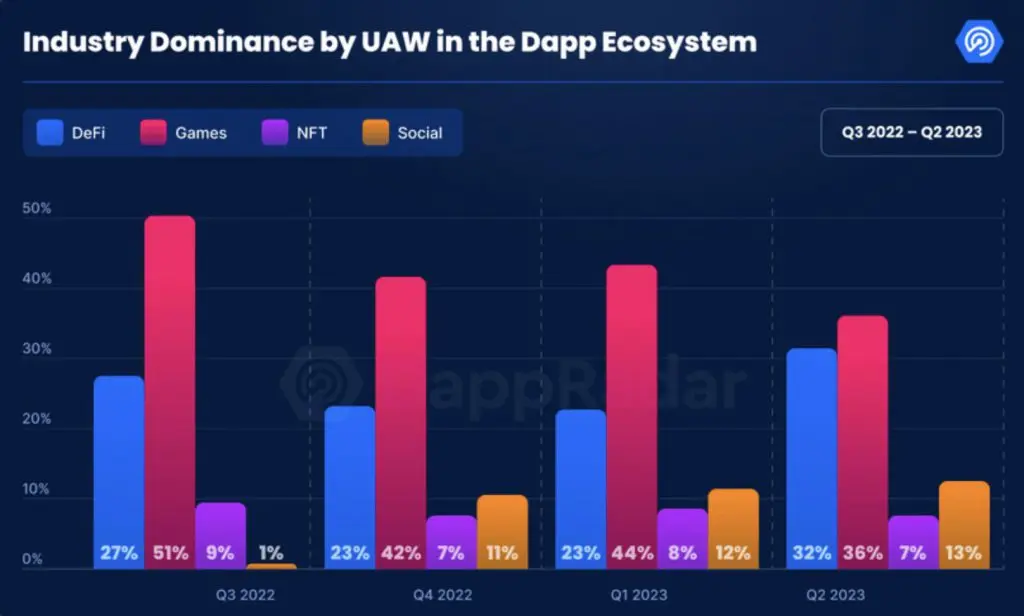 Blockchain-based gaming has gained significant ground in the last few years. According to market research, Web3 gaming received over $4.5 billion in funding in 2022. This number is only expected to grow over the next few years.
The blockchain-based gaming sector has also survived industry disasters, such as the collapse of Terra (LUNA) and FTX. This is attributed to the fact that most gamers are in it for recreational purposes and hence are not impacted by market volatility.
Are firms optimistic about Web3 gaming?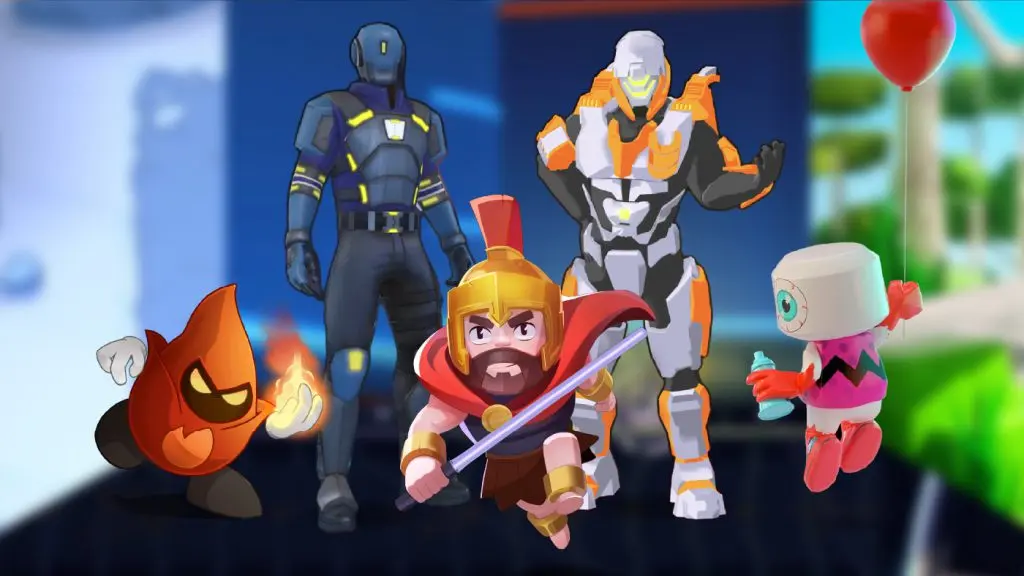 Gaming is a diverse industry. It is also one of the fastest-growing sectors out there. At a 4.9% CAGR (compound annual growth rate), the market for mobile games is anticipated to reach $223 billion by 2024. Therefore, there is no ignoring this behemoth of an industry.
Animoca Brands co-founder Yat Siu recently said that the firm is optimistic about the blockchain and Web3 gaming sector. Siu anticipated that several 'AAA' titles in which the company has invested will be available by the end of 2023 or early in the following year. The designation "AAA Games" is used in the video game business to denote high-budget and high-profile games.
However, not everyone shares the same enthusiasm. Sega, one of the most reputed gaming companies, is unsure about Web3 gaming. According to Sega's COO P2E (Play-to-earn) games are boring. The business announced that it will put a stop to its plans to build GameFi because of its concerns about blockchain technology. Sega previously stated that it would remove its intellectual property from blockchain games, but it still expected to let third-party developers create them.
Hence, even though Sega's COO is not sold on blockchain-based gaming, the firm is expected to allow third-party development, hinting that there may be a future in the sector.