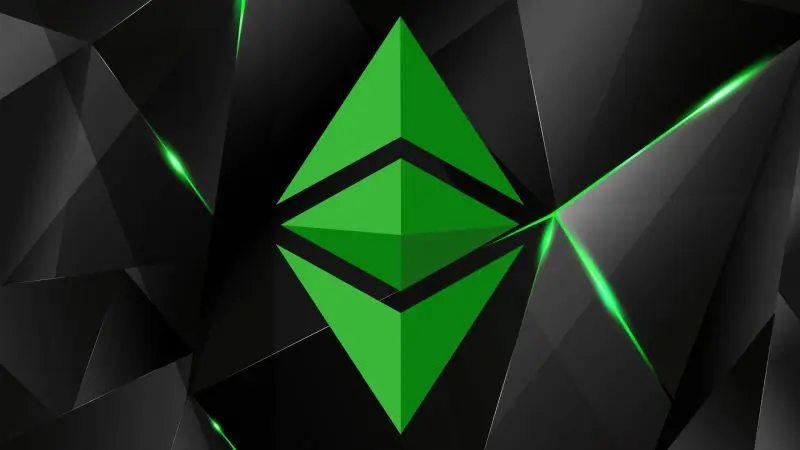 Ethereum Classic is one of the top gainers of Thursday. The 25th-ranked cryptocurrency asset registered a 10% rise over the past 24 hours. As a result, it was trading at the brink of $19 at press time.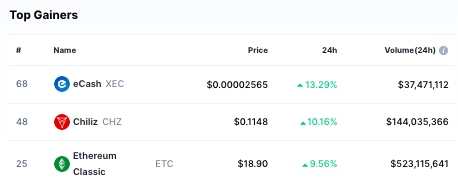 What Triggered Ethereum Classic's Rally?
The Altcoin did not essentially rally out of the blue. Over the past day, a phenomenon called a short squeeze unfolded that helped ETC swiftly climb up on the charts.
Typically, when short sellers of an asset are forced out of their positions, a short squeeze occurs. As shown below, ETC short liquidations peaked on Jan 4.
According to Coinglass's data, bearish contracts worth $5.23 million were closed yesterday. Such a ruthless short wipeout was not seen once throughout the last quarter of 2022.

A few hours back, the long-short ratio for ETC stood at 0.69. However, it gradually recovered from there and stood around 0.9 at press time. Thus, it can be contended that the current conditions are turning favorable because ETC's short sellers have started exiting their positions. The same could end up adding more buying pressure in the market.
Are Conditions Ripe For Bullish Extension?
From the technical perspective, there are odds of Ethereum Classic extending its rally. Recently, ETC broke above its downtrend line. It paved the path for the Altcoin to pull off a bullish reversal. Additionally, the whopping 20.83% rally on Jan 4 helped it clear its 50 EMA resistance. As shown below, the same level posed as resistance for the price thrice over the past few months.
In the first and third instances, even though ETC momentarily traded above the highlighted level, it couldn't stand the test of time. During the second instance, the asset never made it past the resistance.
Currently, Ethereum Classic is trading above its 50 EMA. Retrospectively, $20.87 [cyan] and $24.08 [blue] are in sight and pose as potential upside targets over the mid-term.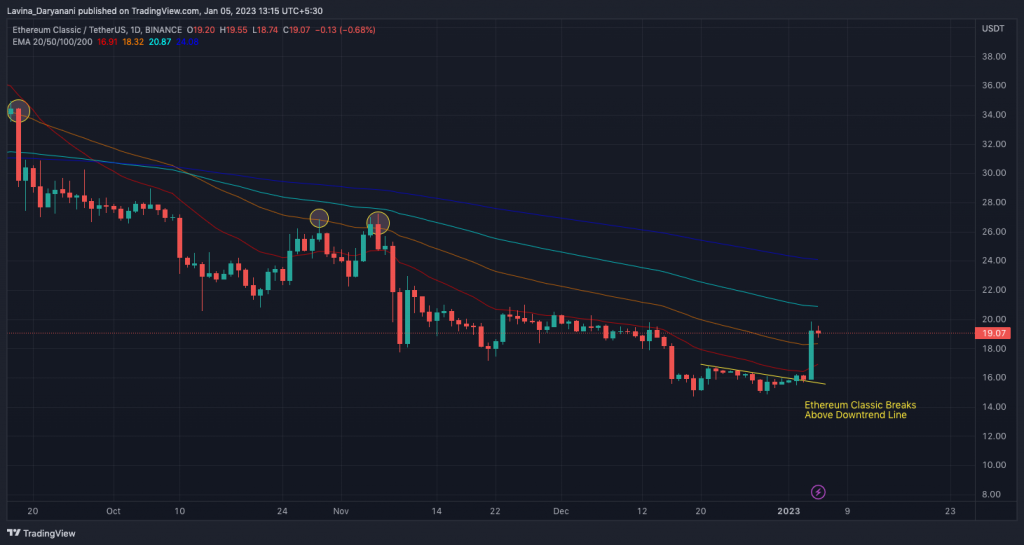 Given the fact that the market noted such a spike in such a short span of time, there are odds of short-term participants booking profits. In an event of the same, a retracement can be expected. Depending on the amount of sell pressure, ETC could potentially fall down to $18.32 or $16.91 and eventually to $15.68.
NEWS BY – CETOEX NEWS