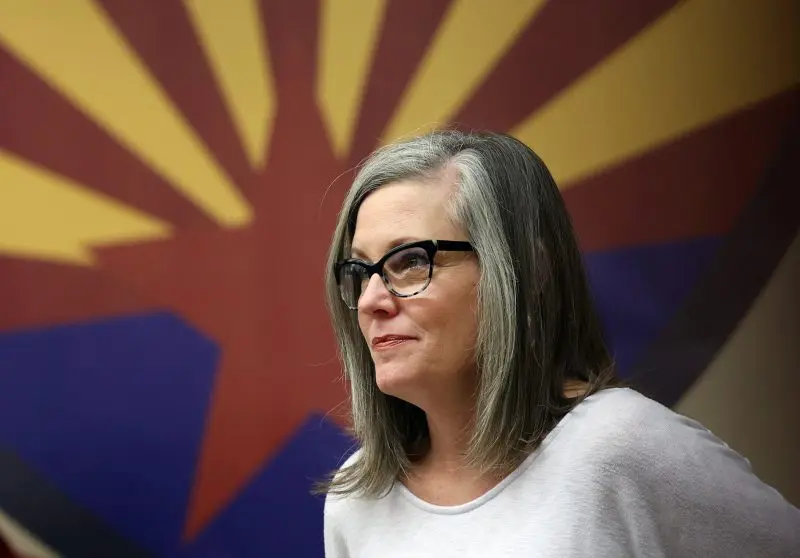 Cetoex News – Arizona Senator Wendy Rogers had introduced a bill in January that would make Bitcoin legal tender in the state. It was one of the proposed moves to make the king of cryptocurrencies a legal tender in the state.
The proposed legislation, SB 1235, aims to make an amendment to Chapter 9 regarding the legal tender accepted by the state. The bill outlines the types of currencies that are recognized as legal tender in the state. This also includes the addition of Bitcoin to this important list.
In one of the recent reports by Bloomberg, it has come to light that Arizona Governor Katie Hobbs blocked a bill that would remove taxes on Bitcoin mining.
Arizona Governor Katie Hobbs Vetoes the bill
According to the latest news, Arizona Governor Katie Hobbs has vetoed the bill that would exempt the municipality from taxing residential cryptocurrency mining operations. Hobbs stated that the bill would tie the hands of local stakeholders.
The bill, SB 1236, which would have segregated blockchain technology as a state matter, was stopped by Hobbs. The proposed bill will block the governments from "imposing taxes or fees on any person or entity for running a node on blockchain technology in a residence."
However, the bill was vetoed by Hobbs with a veto message. The bill seeks to restrict local policymaking.
NEWS BY – CETOEX NEWS