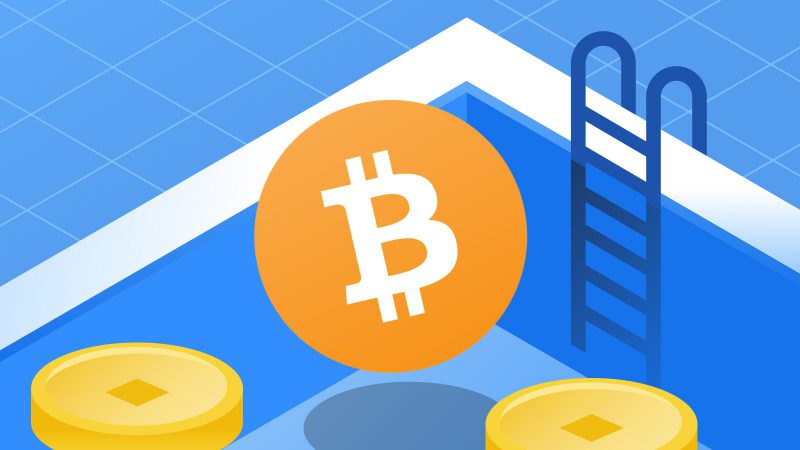 Cetoex News – Bitcoin (BTC), the original cryptocurrency, witnessed a spike in fund inflows after the banking crisis in the United States. However, investors are now facing a new set of problems: low liquidity and increased slippage.
The market depth for Bitcoin (BTC) implies that liquidity is at a 10-month low. According to Kaiko, BTC's liquidity is significantly lower than it was during the FTX meltdown in November. According to Kaiko, the market depth for BTC-USD and BTC-USDT is 5,600 BTC, or roughly $155 million. Kevin de Patoul, CEO of Keyrock, says that liquidity will remain a challenge in the short term.
Furthermore, slippage for BTC trades has also increased. Slippage is a liquidity metric that quantifies how much a trade's price changes from placement to execution. According to Kaiko, slippage for purchasing Bitcoin (BTC) using U.S. dollars on Coinbase is 2.5 times higher than it was at the beginning of March.
In the last month, the slippage for a hypothetical $100,000 sell order has doubled. According to Kaiko, this indicated that the average price you receive per BTC is worse than it was a month ago.
More volatility for Bitcoin?
Markets that have less liquidity tend to be more volatile, especially in the case of cryptocurrencies. This may have contributed to BTC's increase this month, according to Kaiko analyst, Conor Ryder. The Bitcoin Volatility Index from CryptoCompare surged to 96 last week. The figure was larger than the 52 to 65 range it experienced last month. The index is currently hovering around 68.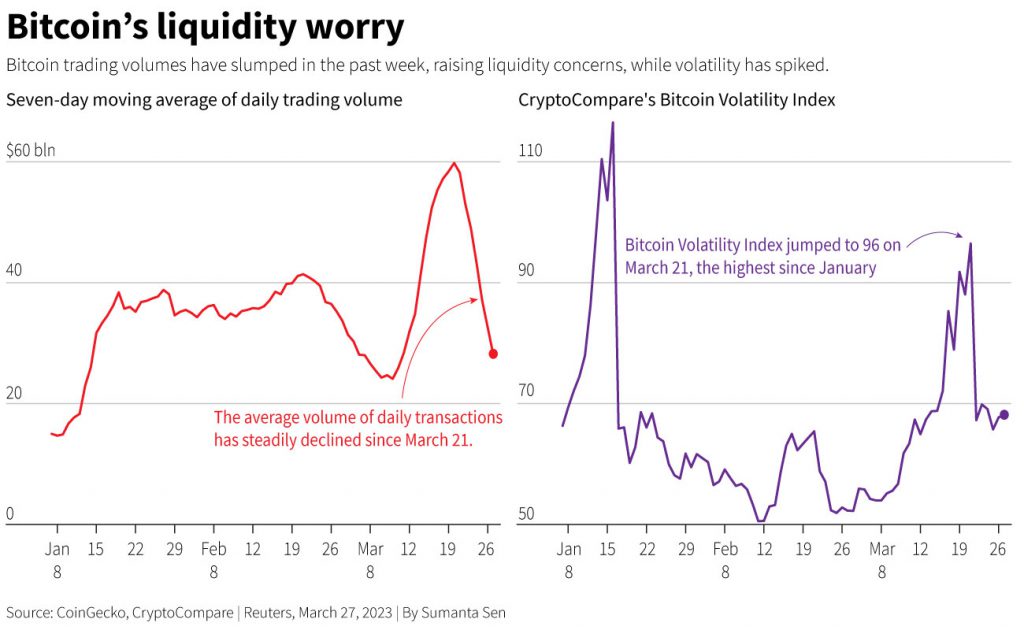 The world's most liquid cryptocurrency exchange, Binance, further reduced liquidity last week when it stopped offering zero-fee trading for almost all of its bitcoin trading pairs. Since the announcement, trade volumes have declined by 90% while liquidity for the bitcoin-tether pair on Binance has decreased by 70%, per Kaiko statistics.
The demise of Sam Bankman-Fried's FTX exchange and hedge fund Alameda Research also played a hand in the disappearing liquidity. Alameda was one of the largest suppliers of liquidity in the cryptocurrency market. BTC currently faces resistance at $28290, with support at $26,926.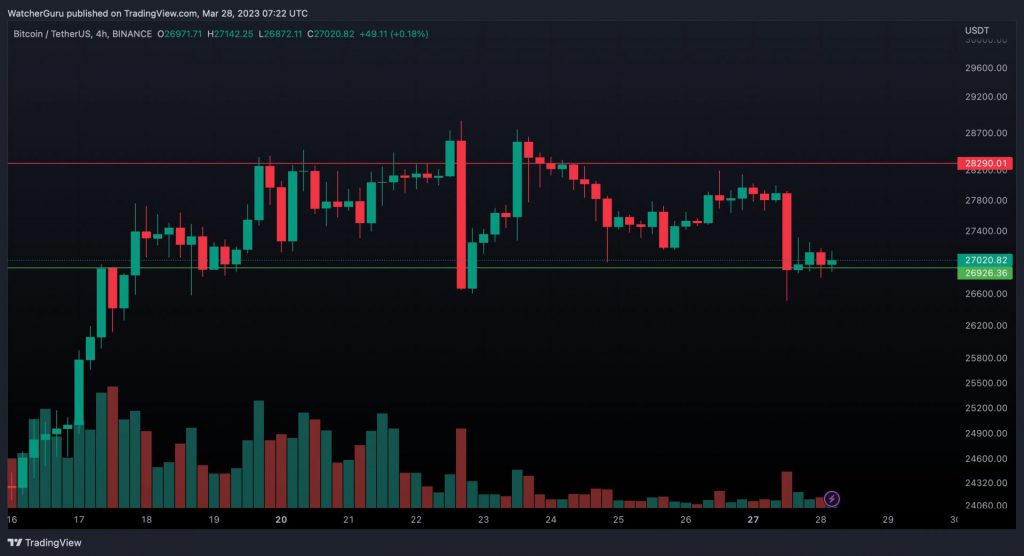 At press time, Bitcoin (BTC) was trading at $27,020, down by 2.6% in the last 24 hours.
NEWS BY – CETOEX NEWS