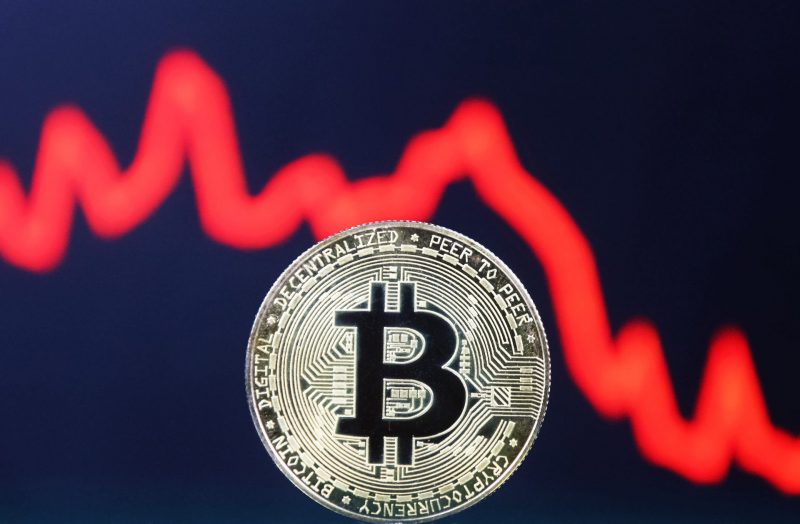 Cetoex News – According to cryptocurrency reporter Colin Wu, 141,000 Bitcoin (BTC) options, worth a whopping $4 billion, are set to expire soon. The contracts carry a Put-Call Ratio of 0.74 and a max pain point of $24,000.
Moreover, apart from Bitcoin (BTC), 1.746 million Ethereum (ETH) options, worth $3.1 billion, are also nearing expiration. The ETH contracts have a Put-Call Ratio of 0.33 with a max pain point of $1,600. The Put-Call ratio is a popular metric in options trading that shows the balance between put options and call options. Put options are bearish bets, while call options are bullish. The max pain point, on the other hand, is when option owners will experience the greatest financial loss.
Bitcoin profits are taxable in Denmark
As the financial year comes to an end, the Danish Supreme Court has ruled that Bitcoin (BTC) profits are taxable. The rulings of the lower courts were upheld, which concluded that holding digital money is speculative in nature, the Supreme Court in Copenhagen declared on Thursday, March 30. In one instance, gains from the sale of Bitcoin (BTC) that had been bought were involved, whereas, in the other, it was the selling of digital money that had been mined. The court stated,
"The Supreme Court assumes that Bitcoin are generally only acquired with a view to being sold and, to a limited extent, to be used as a means of payment."
However, the tax percentage is still not decided. Bitcoin (BTC) is currently facing resistance at $28,733, with support at $28060. The original cryptocurrency briefly crossed the $29,000 mark, before dipping once again. Nonetheless, BTC is at its highest level since June 2022.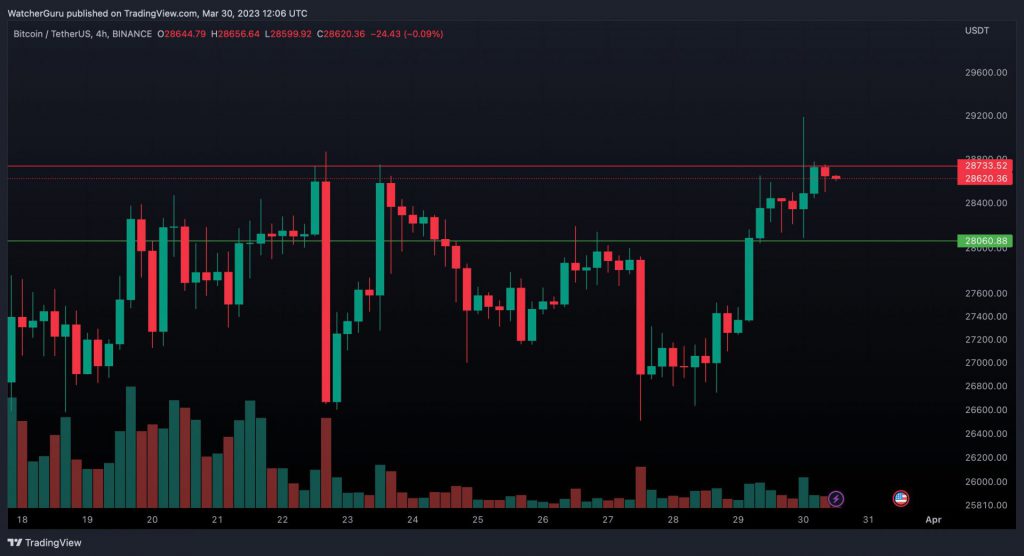 Although BTC has gained 73.33 % since the beginning of this year, the asset is still a long way down from its all-time high. Bitcoin (BTC) is currently 58.47% down from its ATH of $69,044, attained in November of 2021.
NEWS BY – CETOEX NEWS