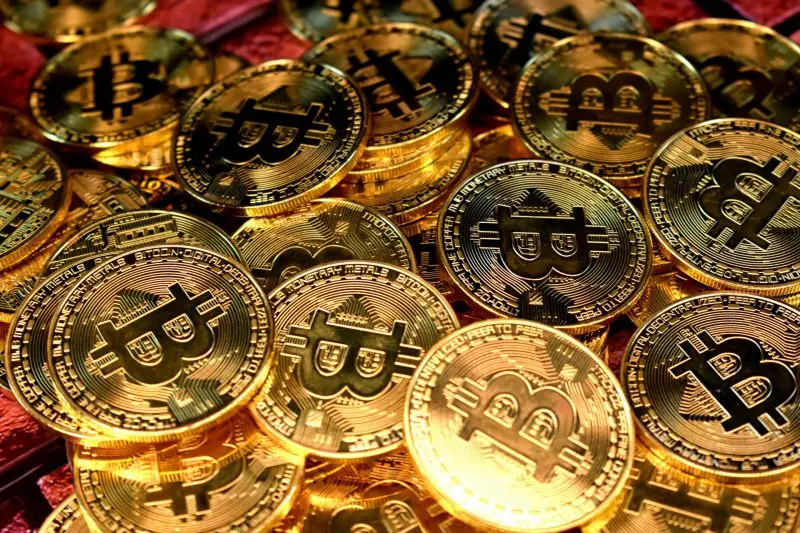 Cetoex News – Bitcoin [BTC] the first cryptocurrency to exist has proven to be less volatile with the passing of every year. However, the king coin continues to be impacted by several macroeconomic events. Another factor that has historically meddled with the price of BTC is the Bitcoin Conference that is currently taking place in Miami.
The three-day conference, which commenced on May 18 and is set to conclude on May 20, features a diverse lineup of participants. Prominent individuals such as Michael Saylor, Jack Mallers, and even Presidential candidate Robert F. Kennedy Jr. are among those attending the event.
The Bitcoin Conference serves as a catalyst for collaboration, education, market sentiment, exposure, and innovation. All of this can contribute to the growth, adoption, and success of the king coin.
But how is this bullish event actually bearish for Bitcoin?
The aforementioned qualities typically suggest that conferences contribute to the overall development of the ecosystem. However, it is worth noting that Bitcoin has often experienced negative consequences as a result of these events.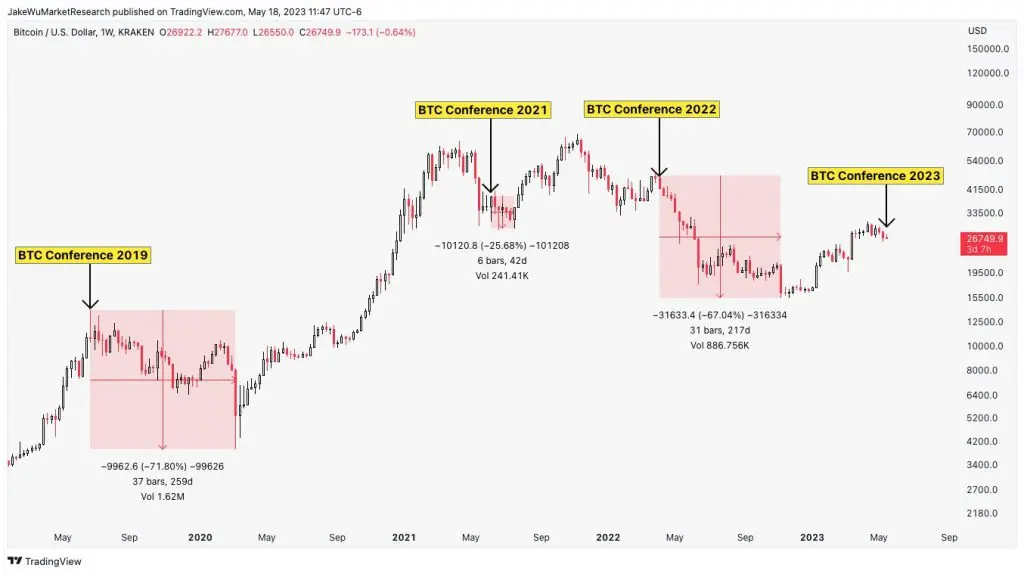 The chart presented above clearly illustrated significant declines in the price of Bitcoin following the conference. Specifically, the previous conference held in 2022 had a negative influence on the value of BTC. After the conference, Bitcoin's price dropped from around the $40K zone to $19,000 within a few weeks. Additionally, the downward trend was further intensified by the collapse of Terra, which was a separate event that contributed to the overall decline in Bitcoin's price.
Has this curse already hit the king coin?
It seems like the dumping had started. Bitcoin, at press time, was trading for $26,862 following a 1.68% daily dip. Earlier today, the king coin dropped from a high of $27,466 all the way to a low of $26,415.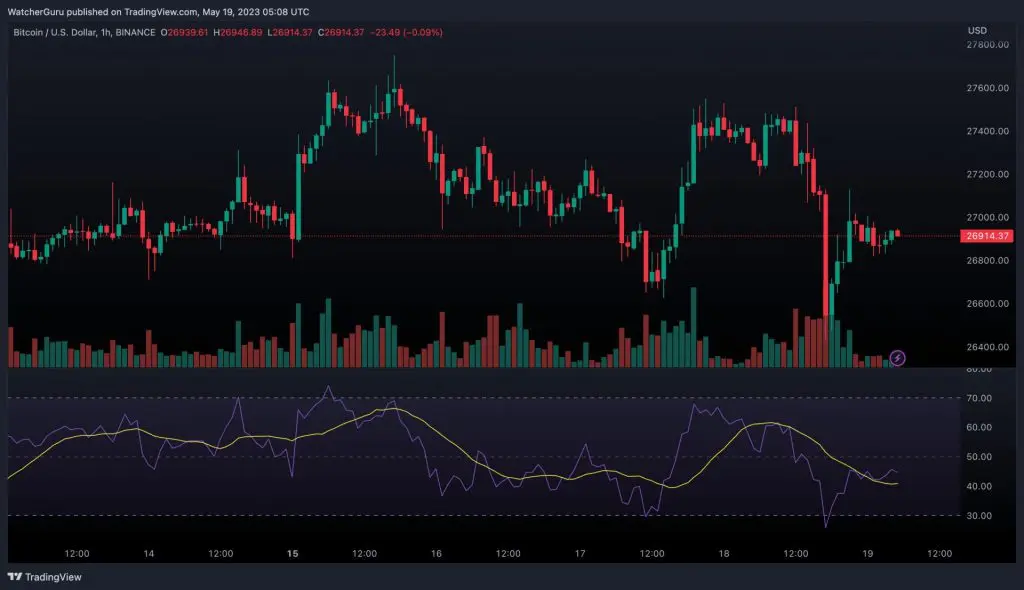 Bitcoin's one-hour price chart shows a prominent decline in the price of the asset. Additionally, the Relative Strength Index [RSI] indicator pointed out that there is increased selling happening in the market. The RSI indicator visited the oversold zone earlier today, suggesting increased selling pressure.
The community appeared to anticipate this market downturn. This was evidenced by numerous individuals expressing their observations about the sell-off on Twitter. Interestingly, some interpreted this selling pressure as a positive sign, referring to it as "bullish selling."
A few others held the belief that the price decline was simply a correction and that Bitcoin would not experience any further significant drops. Nevertheless, there was a notable sentiment among others that the price could potentially reach $25K.
NEWS BY – CETOEX NEWS