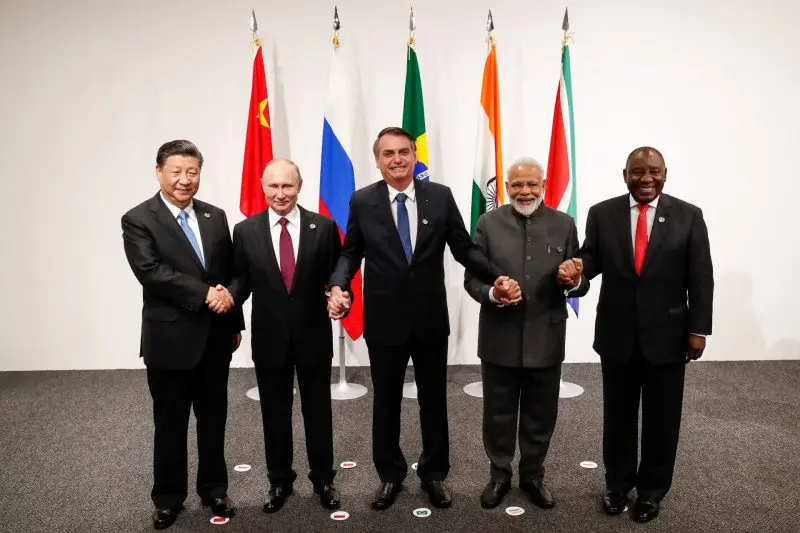 Cetoex News – The list of countries interested to join the BRICS alliance and accept the new currency for global trade is growing. China and Russia are lobbying other developing countries in joining the international efforts to dethrone the U.S. dollar. Developing countries in Asia and Africa are looking to replace the U.S. dollar with their native currencies or a new tender. The development is causing a roadblock to the dollar's prospects and challenging its status as the world reserve currency.
The U.S. pressing sanctions on developing nations led to the idea of forming a new currency for cross-border transactions. By ending reliance on the dollar, Eastern countries can trade with their counterparts using native currencies. The move will bolster their local economies and make large and small businesses thrive. Trading with native currencies is cheaper and faster with no risk of debt that the U.S. dollar brings to the table.
41 Countries Look to Accept BRICS Currency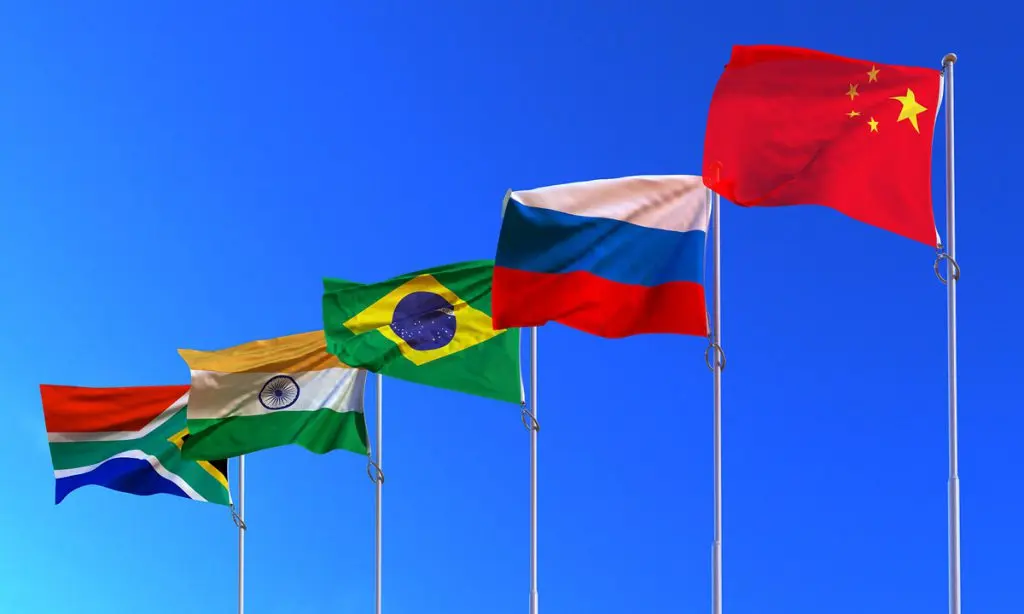 A total of 41 countries are interested in accepting and trading with BRICS currency when it launches on the International stage. China and Russia are convincing other countries to ditch the dollar and be a part of the new financial order. The countries that have shown interest to accept the BRICS currency hail from both Asia and Africa. They also include oil-rich nations from the Middle East.
The countries that have shown interest to join the BRICS alliance are Afghanistan, Algeria, Argentina, Bahrain, Bangladesh, Belarus, Egypt, Indonesia, Iran, Kazakhstan, Mexico, Nicaragua, Nigeria, Pakistan, Saudi Arabia, Senegal, Sudan, Syria, the United Arab Emirates, Thailand, Tunisia, Turkey, Uruguay, Venezuela, and Zimbabwe.
In addition, many African countries are on the sidelines and could announce their support when the BRICS currency is launched. Read here to know why Africa is interested in BRICS and not the U.S. dollar anymore.
BRICS comprises five countries Brazil, Russia, India, China, and South Africa. The alliance could soon expand and become BRICS+ in a joint effort to take on the U.S. dollar's global status.
NEWS BY – CETOEX NEWS