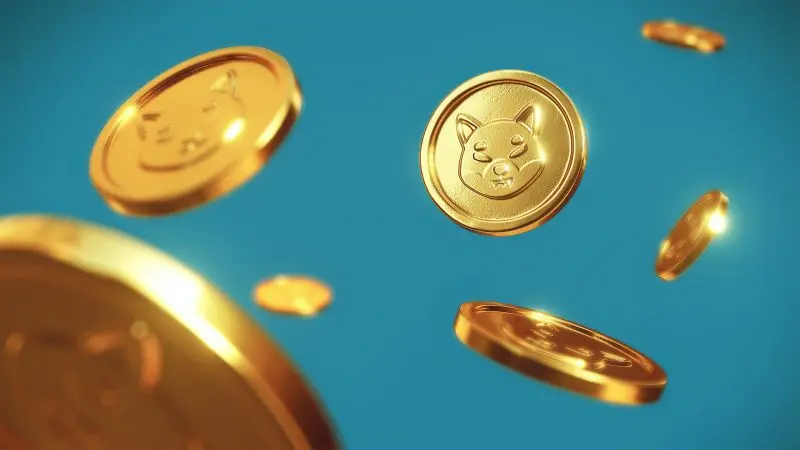 Cetoex News – Amidst the ongoing meme coin frenzy, relatively older meme coins like Dogecoin [DOGE] and Shiba Inu [SHIB] continue to remain relevant. The increased number of transactions in these respective networks and adoption proves the same. The Shiba Inu, in particular, has been moving ahead untethered by the advent of new meme coins like PEPE.
While the top ten crypto assets experienced a significant decline in terms of large transactions, Shiba Inu (SHIB) was moving in the opposite direction. According to data from IntoTheBlock, the Shiba Inu network noticed a notable increase in large transactions, reaching a value of $9.9 million. This surge occurred within the last 24 hours, representing a significant rise of 43.78%.
It is worth noting that a significant portion of these transactions in the Shiba Inu network was attributed to whale investors. Data further indicated that the majority of SHIB holders, accounting for 67.35%, are whales. Retail investors make up 20.44% of the holders, while the remaining 12.21% represented other types of investors. This data suggested that a considerable influence on the network's transactions is exerted by a relatively small number of large holders.
Digitra.com opens its doors to Shiba Inu
A prominent Brazilian crypto exchange, Digitra.com recently onboarded SHIB through a listing. This listing is pertinent for the network as it reportedly carries out trades with zero fees.
The listing came with several other perks. In celebration of the SHIB listing, Digitra.com initiated a giveaway contest with a prize pool of 200 Digitra tokens [DGTA]. The giveaway is accessible to all verified account holders of Digitra.com. To participate, users are required to follow Digitra.com's official Twitter account and demonstrate their support by liking the SHIB giveaway tweet before May 23.
Additionally, another listing could be on the way for SHIB. Bahrain-based exchange CoinMENA was seen teasing the community with its upcoming listing. Nevertheless, the exchange tagged SHIB-related individuals giving away details of the listing.
Despite these developments in the meme coin market. The price and profitability of SHIB remain in the red zone. At press time, SHIB was trading for $0.000008678 with a 1.45% daily drop. Sadly, 81% of SHIB holders were at a loss and only 16% were pocketing profits.
NEWS BY – CETOEX NEWS