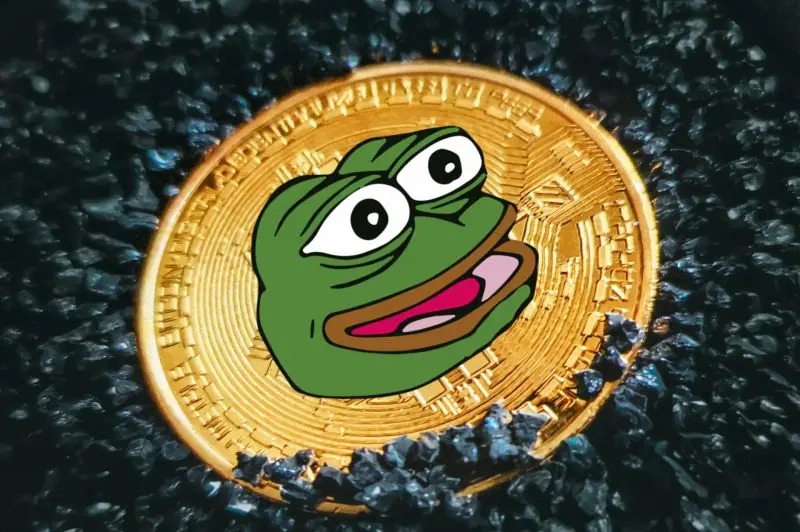 Cetoex News – The craze right now is Pepe Coin, a newcomer to the world of meme coins. CoinMarketCap data shows that in the short time since its inception, PEPE has given its early investors mind-blowing gains.
From a record low of $0.00000002764 on April 17, 2023, to an all-time high of $0.000004354 before falling to its current position, the price of PEPE has surged. In the last 30 days, Pepe Coin has increased by 5412%, delighting early investors with millions of dollars.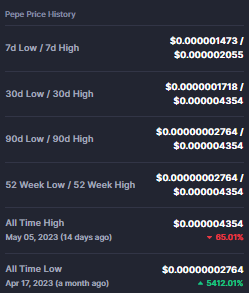 With its soaring popularity, PEPE has bagged listings on numerous top exchanges, including Binance, KuCoin, Kraken, and others. In one of the latest findings, the new meme coin made its way to Bittrex Global.
Pepe Coin bags listing from Bittrex Global
In addition to the new Pepe Coin listing, Bittrex is also providing zero fees for trading on the PEPE/USDC pair until August 28. However, the surging price of PEPE seems to have come to a halt. According to CoinMarketCap data, Pepe Coin is trading at $0.000001514, with a 3.1% drop in value over the last 24 hours.

However, the meme coin frenzy was triggered by PEPE, which was followed by meme coins including LADYS. One thing to be noticed is that the largest meme coins, including Dogecoin and Shiba Inu, didn't exhibit any positive gains during this period.
NEWS BY – CETOEX NEWS