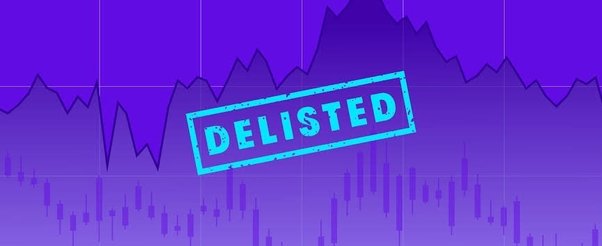 CetoEX Delisting – In the fast-paced world of cryptocurrency trading, staying up-to-date with market developments is paramount. We're here to bring your attention to an important announcement from CetoEX. Several trading pairs are scheduled for delisting, and taking swift action is crucial to safeguard your assets. Read on to understand the situation and what steps you need to take.
Table of Contents
CetoEX Delisting Alert
CetoEX, one of the prominent cryptocurrency exchanges, has announced the impending delisting of several trading pairs. The delisting is set to take place on August 30th at 8:00 am (UTC). The affected trading pairs are as follows:
BLF-USDT
PERSION-USDT
DBDT-USDT
INU-USDT
CWC-USDT
HSC-USDT
BBC-USDT
Why Delisting Occurs
Delisting occurs for various reasons, such as low trading volume, regulatory considerations, or changes in the project's status. Exchanges like CetoEX regularly review their offerings to ensure a secure and compliant trading environment. Delisting helps maintain liquidity and reduces the risk of trading in potentially unreliable or stagnant markets.
Read This : Cetoex Made Easy 8-Step Guide to Buying Crypto.
Impact on Traders
The delisting of trading pairs can have a significant impact on traders and investors:
Asset Availability: After delisting, the affected trading pairs will no longer be available for trading on CetoEX.
Price Volatility: Delisting announcements can lead to price volatility, as traders react to the news by adjusting their positions.
Withdrawal Deadline: It's essential to withdraw any holdings of the delisted tokens from CetoEX before the specified deadline.
Actions to Take
To ensure a smooth transition and prevent any disruption to your trading activities, take the following actions:
Withdraw Funds: If you hold any of the tokens in the delisted trading pairs, make sure to withdraw them from CetoEX before the CetoEX Delisting date to avoid any potential issues.
Review Portfolio: Take this opportunity to review your portfolio and consider reallocating assets to other trading pairs that will remain available on CetoEX.
Stay Informed: Keep an eye on official communication channels from CetoEX for any updates or changes regarding the delisting process.
Conclusion
CetoEX's decision to delist certain trading pairs is a part of their commitment to maintaining a secure and compliant trading environment. As a responsible trader, it's vital to heed their announcement and take the necessary steps to safeguard your assets. Remember, the cryptocurrency market is highly dynamic, and staying informed empowers you to make the best decisions for your financial well-being.
Warning : After CetoEX Delisting, the affected trading pairs will no longer be available for trading on CetoEX. so withdraw Coin Before August 30th at 8:00 am After This Exchange Will Not Responsible.
Social Media and keep Reading Us