Cetoex News – On Friday, Chainlink was one of the top weekly gainers. Post registering a double-digit incline of 13.3% in the said period, the token was trading above $7.6 at press time. The oracle network's native token has managed to fetch investors gains at a time when the broader market conditions are storm-tossed.
Chainlink adoption seems to be going on quite steadily at this stage. Just over the past week, there were 12 integrations of five Chainlink services across four different chains [BNB Chain, Ethereum, Optimism, and Polygon].
Alongside, over the past day, new integrations across five chains took place.
Furthermore, Chainlink's fundamental performance has also noted a boost of late. Outlining the same, a recent Delphi Digital tweet revealed,
"Last week, Chainlink had over 246K Verifiable Random Function (VRF) requests fulfilled, an increase of 259% over the week prior. The vast majority of this activity was on Polygon."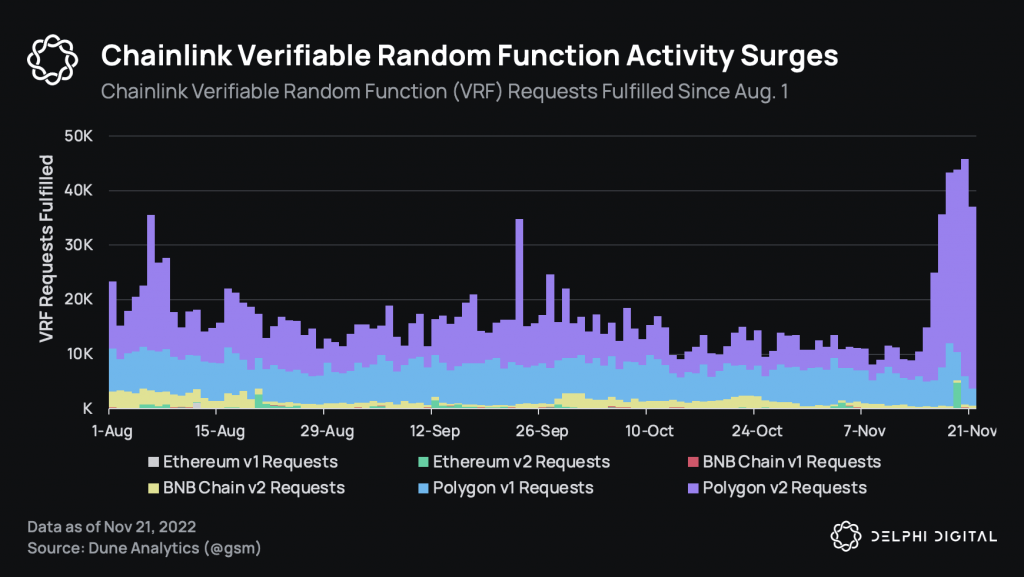 Chainlink Staking to Go Live on December 6
Staking (v0.1)—a core initiative of Chainlink Economics 2.0., is set to go live on the Ethereum mainnet next week on December 6. After two days, on December 8, the capped staking pool will open to general access. In fact, community members have already started the countdown for the same.
Staking v0.2, on its part, is now planned to launch in 9-12 months, at which point v0.1 stakers can unlock or migrate their stake LINK and rewards. Based on community and node feedback, development of staking will be more iterative with quicker release cycles. Chalking out the same, a recent thread on Twitter elucidated,
"As a result, the next version of Staking (v0.2) is now planned to launch in 9-12 months, at which point v0.1 stakers can unlock or migrate their staked LINK and rewards."
Thus, as the v0.1 launch date nears and the hype builds up, community sentiment will get refined. That, along with the improving fundamentals like highlighted above, would likely aid LINK to organically commence another leg up.
NEWS BY – CETOEX NEWS