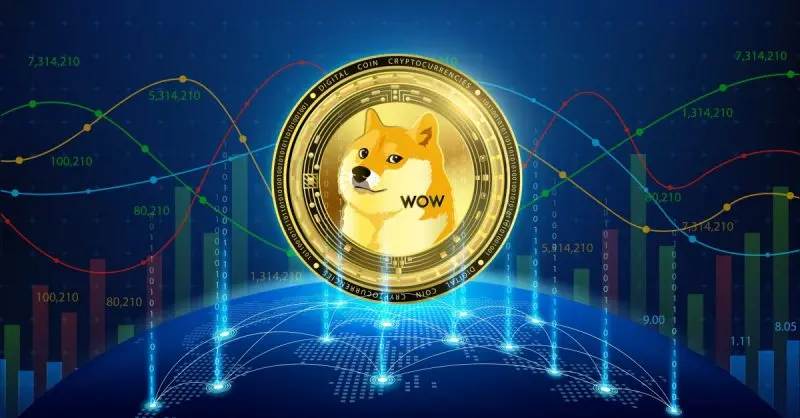 Cetoex News – Dogecoin has gained significant popularity as a meme coin, serving as an inspiration for a multitude of other animal-themed cryptocurrencies. These meme coins, as their name implies, were initially created as a lighthearted joke. However, they have experienced a remarkable surge in popularity in recent times.
Investors who managed to get their hands on DOGE early on managed to make millions. However, DOGE is not in its best shape at the moment. According to CoinMarketCap data, Dogecoin is trading at $0.0683. The largest meme coin is down by 90.69% from its all time high of $0.7376. With this performance, the 10-cent dream of DOGE remains a question.
Crypto analyst Kaleo recently tweeted his confidence that DOGE will be worth a dime sooner than everyone thinks.
Will Dogecoin hit $0.10 soon?
With the current price analysis, DOGE has a long way to go before hitting $0.10. Cryptocurrency analysts at Changelly predict that DOGE will hit $0.1 in June 2024. The prediction concludes that there is a probability of DOGE hitting $0.1 in a year.
However, the recovery and the price of Dogecoin are subject to various factors, including the overall crypto market condition. A single tweet from Musk can change the direction of DOGE. Additionally, if Musk plans to incorporate Dogecoin into Twitter, it will be game changing for the largest meme coin. However, if you are looking to invest in Dogecoin, do your research.
NEWS BY – CETOEX NEWS