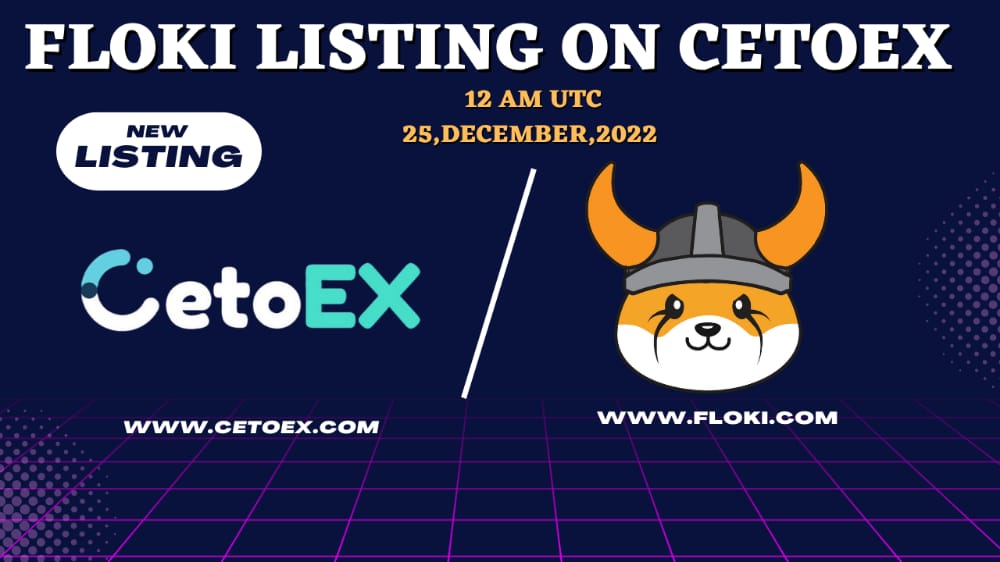 Cetoex News – As we all have been seeing for some time now there are happening new listings on Cetoex. Meanwhile, news of another listing is coming in front of us.
This time the listing of meme coin like Floki is happening, we will know about the complete news in this article.
What is Floki inu?
FLOKI coin is a cryptocurrency that was founded in honor of Elon Musk's Floki Shiba Inu dog. Although being a meme token founded in Summer 2021, this coin has fascinating plans for the future and the goal to enter the list of the 10 best projects in this niche.
About cetoex :-  CetoEX is the only exchange in Global which is standing alone strongly with incredible services, growing rapidly. Apart from this they provide 24/7 live support service & for me good customer support is everything.
About Listing News?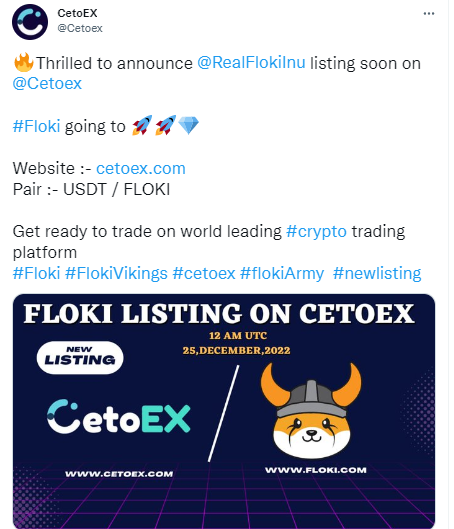 According to the official Twitter handle of Cetoex, the PILBULL token can be listed by 12 AM on 19th December.
Floki Crypto Price Today
Acording to Coin Maeket Cap FLOKI Inu price today is $0.000008908.
Floki Inu (FLOKI) Price Prediction
In 2023, Floki Inu FLOKI price prediction has much room for expansion. As a result of the potential announcements of numerous new partnerships and initiatives, we anticipate that the price of FLOKI will soon surpass $0.000023. However, we should wait to see if the FLOKI's relative strength index comes out of the oversold zone before placing any bullish bets.
Considering the market volatility, FLOKI will trade with a minimum trading price of $0.000018 and an average trading price of $0.00002.
NEWS BY – CETOEX NEWS