Google Doodle is celebrating the Hollywood actor Alan Rickman who played Professor Snape in Harry Potter. The search engine is paying tribute to him for his work in 'Les Liaisons Dangereuses', which opened on April 30, 1987.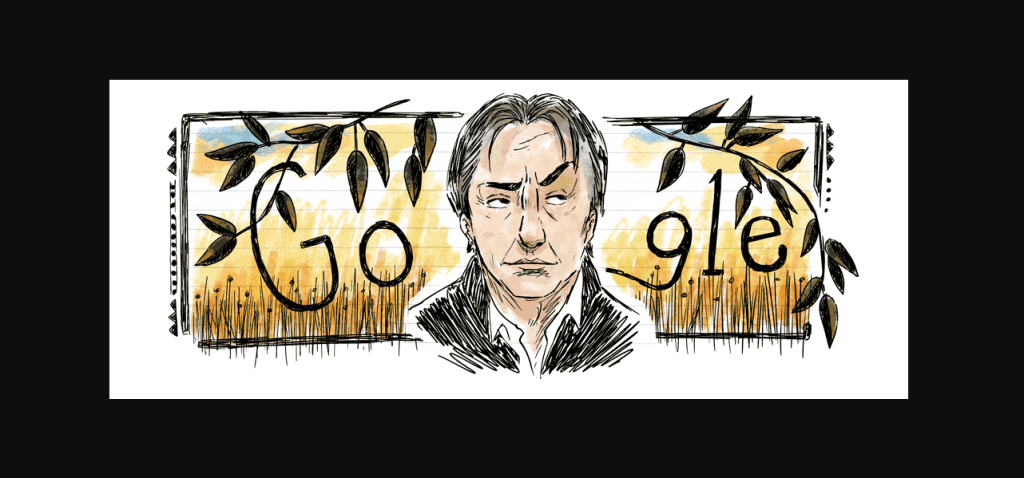 Google Doodle pays tribute to Alan Rickman.Photo: Google Doodle/Twitter
KEY HIGHLIGHTS
Google Doodle is honouring Alan Rickman.
He played Snape in the 'Harry Potter' series.
Google paid tribute to the role he played in 'Les Liaisons Dangereuses'.
Google is known to mark important dates and celebrations with creative doodles. Today, Google Doodle is celebrating the Hollywood actor Alan Rickman. Rickman needs no introduction, especially, to Harry Potter fans. The actor played the role of Professor Snape and won the hearts of many across the globe.
However, Google Doodle is paying tribute to Rickman for his character in the play "Les Liaisons Dangereuses". The actor starred in the play on April 30, 1987.
It was a big break for Rickman. Since then, The actor has played some wonderful characters and has been recognised widely for his acting abilities. Though the big break for Rickman happened about 40 years ago, the characters he played still have a place in the hearts of so many people
Rickman's love for acting began at a very young age. He was often described as a 'natural' and even tried his hand at painting. To add to his inherent talent, Rickman was also encouraged by his family and friends to follow his affiliation with different forms of art.
It was at the age of 26 that Rickman decided to pursue acting seriously. He joined the Royal Shakespeare Company and starred in "The Tempest" and "Love's Labour's Lost". Later, he got the golden opportunity to play the anti-hero role of Le Vicomte de Valmont in "Les Liaisons Dangereuses". His performance earned him a Tony nomination and also brought more opportunities to his doorstep.
It is in 2001 that Rickman took the role of Severus Snape in "Harry Potter and the Philosopher's Stone". Since then, the world embraced him as Snape in such a manner that no one could ever replace him. Robin Hood: Prince of Thieves, Sense and Sensibility and Rasputin: Dark Servant of Destiny are some of Rickman's movies.