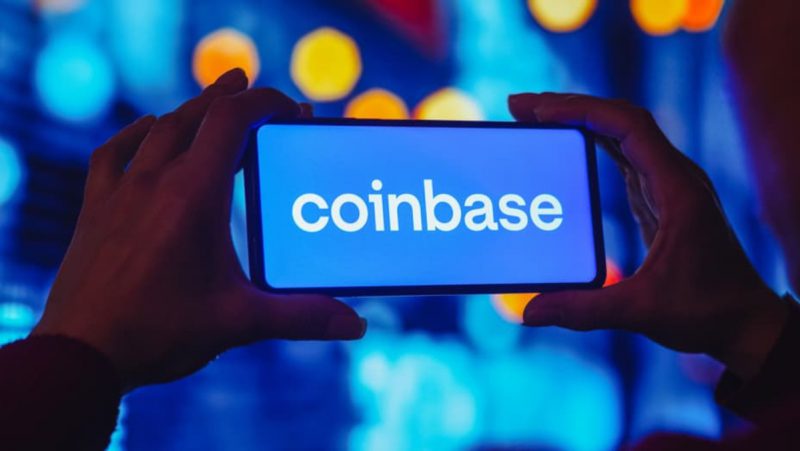 Cetoex News – Just a day back, the United States Securities and Exchange Commission issued a Wells Notice to crypto exchange Coinbase. The agency went on to warn the company of potential federal security law violations. Afterward, the share price of the company tumbled. However, crypto investors with accounts on Coinbase continue to remain optimistic.
As shown below, the Coinbase Premium Index for Bitcoin shot up mid-month to a high of 1.009. However, it immediately de-escalated. That being said, it is interesting to note that the reading of this index is still oscillating around multi-year high levels.
The premium usually turns green when buying pressure bubbles on an exchange and investors are willing to buy an asset at a slightly higher price. At press time, the Coinbase Premium Index [CPI] reflected a value of 0.2033. Since mid-2021, the index visited has tested the level only once, on June 30, 2022. At that time, it went on to attain a high of 0.2176.
Thus, despite the recent drop, the CPI continues to hover around a comfortable high. This likely means that the masses are not letting FUD call the shots and continue to buy crypto assets on Coinbase.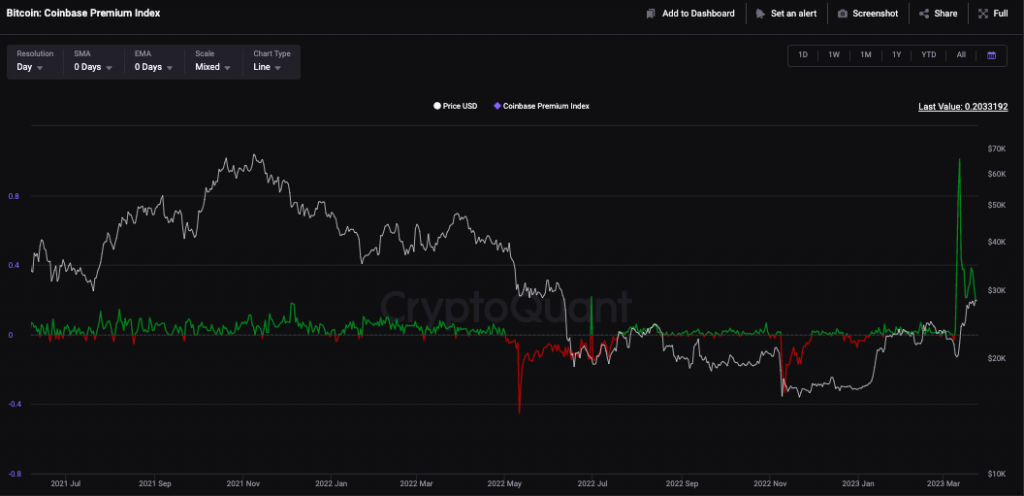 Binance vs. Coinbase: Head to head
In terms of volume settled, Binance continues to occupy a dominant position. For context, just over the past 24 hours, it settled transactions worth $14.5 billion. Coinbase, on the other hand, managed to foster a volume of only $1.86 billion.

However, as far as the weekly trend is concerned, Coinbase seems to be in a comfortable position. On Binance, the volume curve initiated a downtrend on March 21. From a high of $30.2 billion, it dropped to the aforementioned $14.5 billion.
On Coinbase, the volume initially dropped as well. However, after a couple of days, the curve started making northward strides. In fact, at press time, it was seen horizontally consolidating, rather than correcting and dropping down.
Thus, keeping in mind the stabilized volume figure and the green-premium figure in mind, it can be deduced that investors aren't steering away from Coinbase, but are rather using the exchange more, likely indicating that optimism is seeping back.

Ark buys 'discounted' COIN
Post the SEC episode, COIN shares erased a significant proportion of their gains by registering a 14.05% drop in just a single day. In fact, the "gap" between candlesticks on the chart was prominently visible at press time. COIN closed March 23's trading session at $66.30.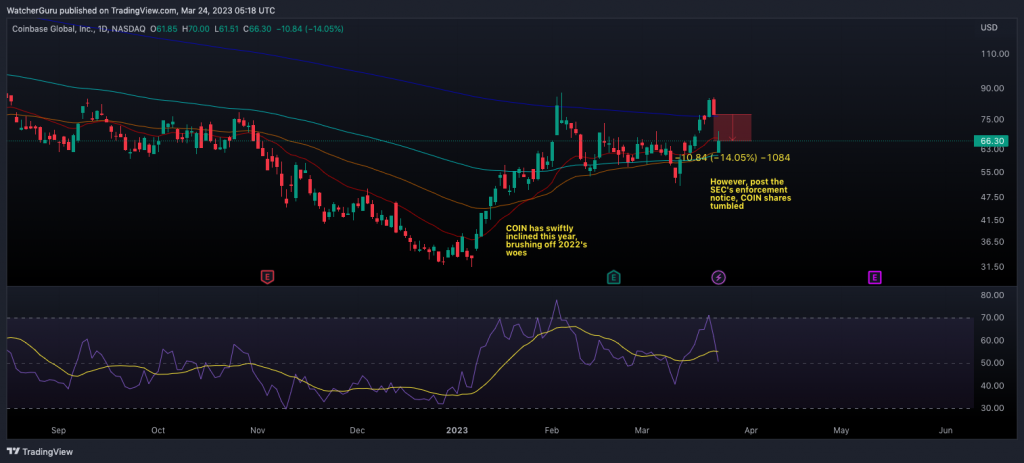 Cathie Wood's Ark recently dumped 160k Coinbase shares. However, the asset management company has already made up for the same. Via two separate transactions, ARK added 230.59k and 38.29k shares to its ARKK and ARKW funds on March 23.

NEWS BY – CETOEX NEWS