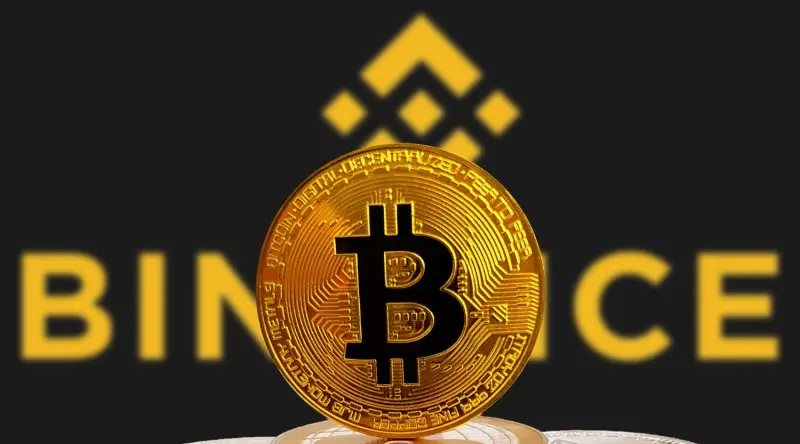 ]Cetoex News – According to the data from on-chain crypto analysis firm Coinglass, Bitcoin's (BTC) balance on Binance has shot up by 51,622.03 BTC, or by nearly $1.5 billion, in the last 30 days. Although other prominent exchanges have also witnessed an increase in BTC balance, Binance's share far outshines the other platform.
Kraken takes the second spot with an 1131 BTC increase in the last 30 days. Coinbase on the other hand, saw its BTC balance decrease by 583.93 BTC. However, the exchange did see an increase of 704.97 BTC in the last 24 hours.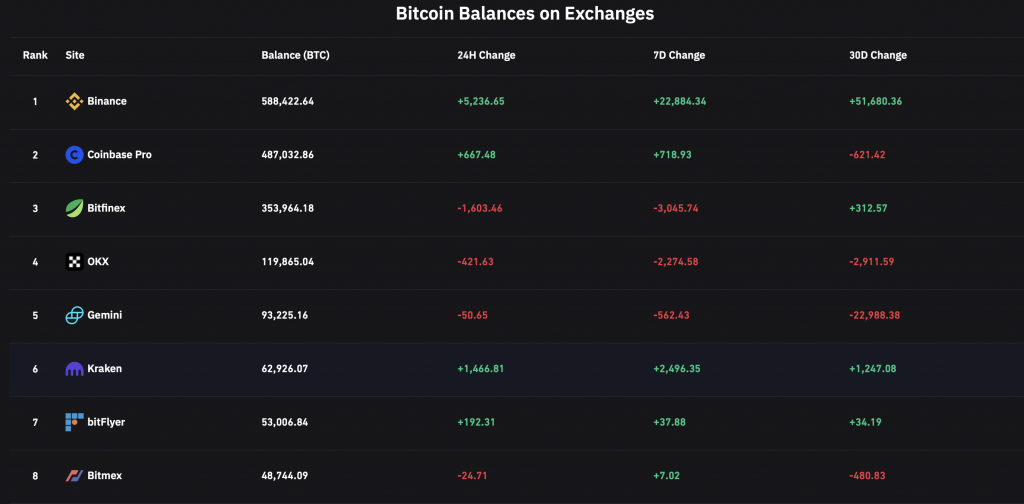 Is the increased Bitcoin balance on Binance a signal of a sell-off?
The sudden increase in Bitcoin's (BTC) balance on Binance has fueled fears of a potential sell-off. By historical standards, the selling pressure has been quite low, but on-chain data indicated that this might quickly alter going forward. Recent investor behaviors may provide more pressure on bulls to flip $30,000 to support and continue rising. The volume of historical transactions at that level is at an all-time high, thus the significance of $30,000 goes beyond mere sentiment.
In the meantime, the trading platform Decentrader's current analysis of exchange liquidity reveals that the $35,000 price range is a crucial one for closing leveraged BTC short bets.
According to Decentrader, there are more BTC shorts than longs. The firm highlighted that the development takes place when "we've seen nearly $1 billion in Open Interest return." This could suggest that a lot of people are shorting the $30k resistance.
However, if the woes around the U.S. Dollar continue, we might just a sudden inflow of funds into alternate assets such as cryptocurrencies. This could potentially lead to BTC breaking past current resistance levels. Bitcoin (BTC) is currently facing resistance at around $30k, with support at $27.79k.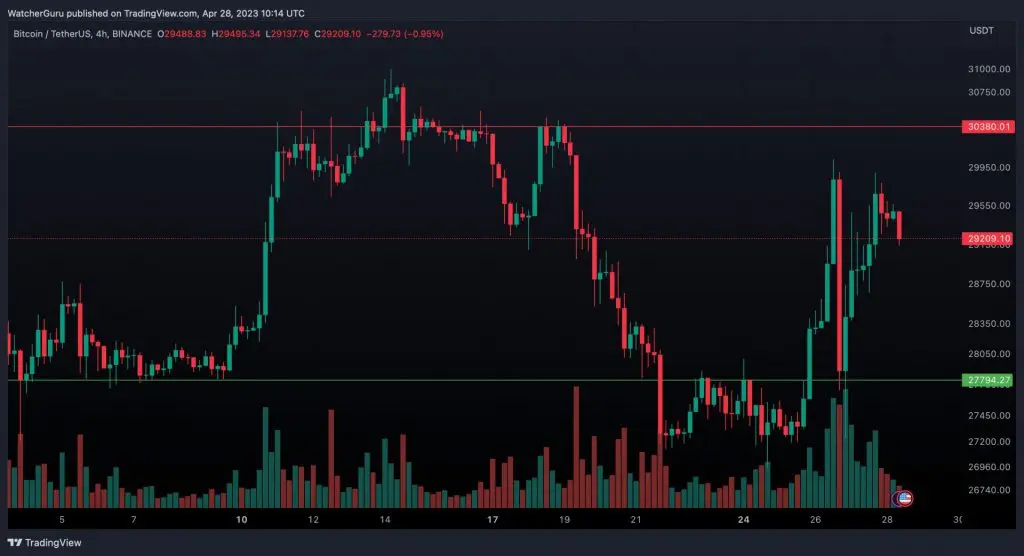 NEWS BY – CETOEX NEWS