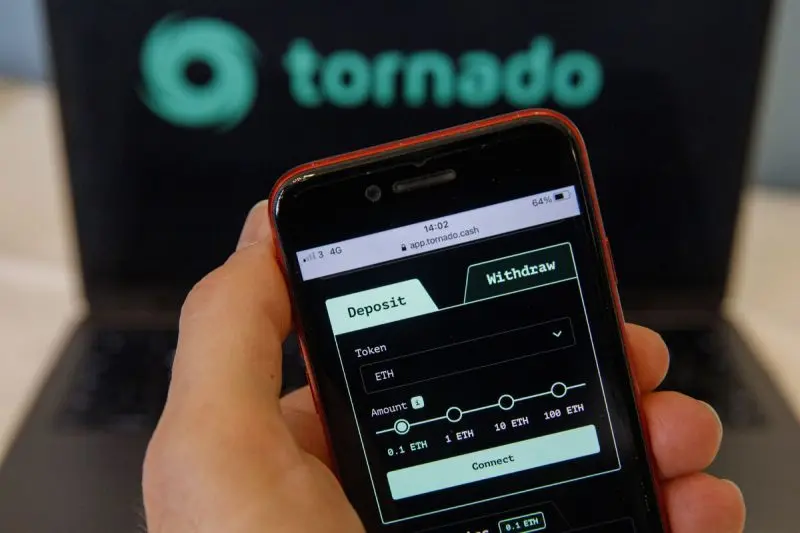 Cetoex News – Alex Pertsev, a developer of Tornado Cash, will soon be released from prison. Pertsev spent nearly nine months behind bars. The developer was detained by Dutch officials in August 2022. He was accused of participating in money laundering through the Tornado Cash cryptocurrency mixer.
A Dutch judge earlier in November 2022 rejected the developers' request to be released under surveillance on the grounds that Pertsev posed a flight risk. Pertsev was a key player in Tornado's operations, according to the prosecution. In February 2022, the developers' bail request was once again rejected.
What went wrong with Tornado Cash?
Tornado Cash is a cryptocurrency mixer that is deployed by users who want anonymity in their transactions. A mixer, as the name suggests, mixes different cryptos, and users' transactions become untraceable. Mixers are frequently used by illicit players in the crypto space. Because of the flow of illegal funds into the platform, Tornado Cash found itself in a battle with several authorities. The platform has allowed several million dollars worth of illicit crypto funds to be washed.
On August 8, the U.S. Treasury Department added dozens of addresses from the platform to the OFAC ( Office of Foreign Asset Control) sanctions list. Pertsev was detained in the Netherlands shortly thereafter.
NEWS BY – CETOEX NEWS