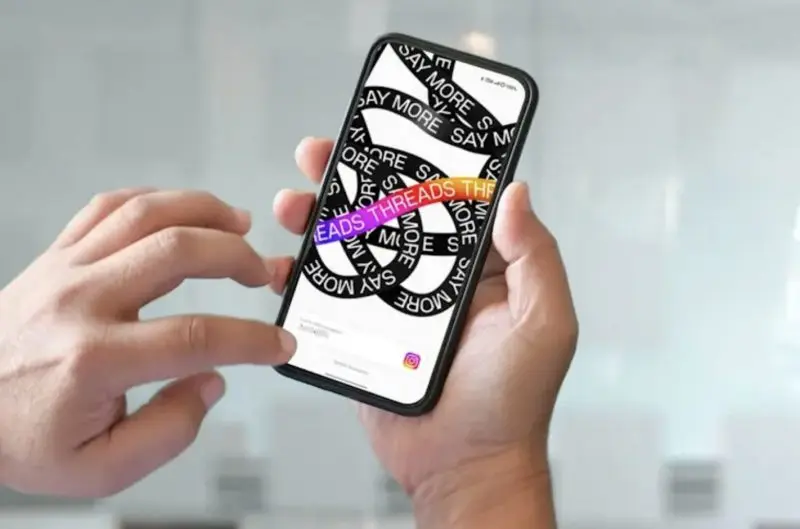 Cetoex News – Twitter is reportedly threatening to sue Meta over its newly introduced Threads App. The newly implemented Twitter alternative could face legal action, as Twitter has alleged the company used former employees to create a platform that contains "trade secrets and other intellectual property."
Meta introduced the new Instagram-connected Threads application on Wednesday. Subsequently, the app is text-based and is meant as a companion product to the immensely successful Meta offering. Moreover, just hours after its release, Twitter's lawyer, Alex Spiro, sent a letter to Mark Zuckerberg threatening legal action.
JUST IN: Twitter threatens to sue Meta over its new app, Threads.
Twitter Could Take Lega Action Against Meta Over Threads
The arrival of Meta's Threads application was certainly notable. The text-based application had been perceived as a potential Twitter alternative. Moreover, it maintained access to Instagram's more than 2 billion monthly active users. However, its similarities to the Elon Musk-owned social media platform have it facing legal action.
Indeed, Twitter is threatening to sue Meta over the arrival of its new Threads application. Specifically, Twitter's lawyer sent a letter accusing Zuckerberg and Meta of "systematic, willful, and unlawful misappropriation of Twitter's trade secrets and other intellectual property."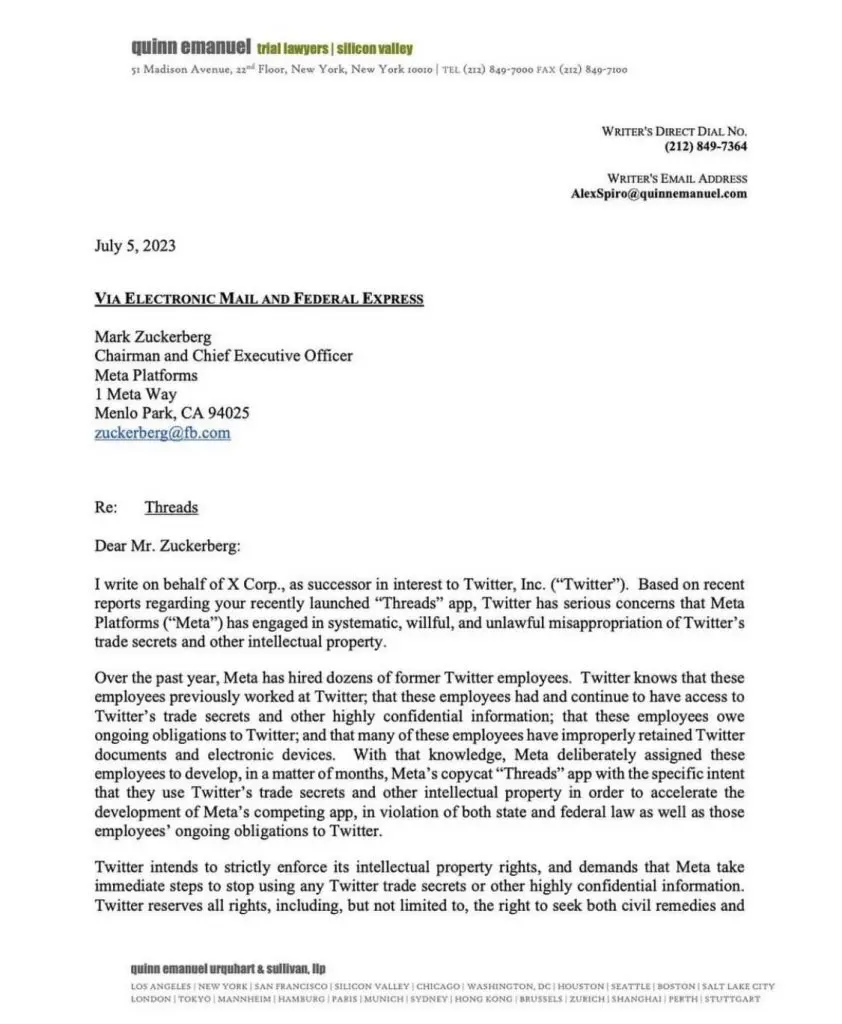 "Twitter intends to strictly enforce its intellectual property rights, and demands that Meta take immediate steps to stop using any Twitter trade secrets or other highly confidential information," Spiro wrote. Twitter reserves all rights, including, but not limited to, the right to seek both civil remedies and injunctive relief without further notice to prevent any further retention, disclosure, or use of its intellectual property by Meta."
The claims are reportedly in connection with Meta's hiring of former Twitter employees. At least, that seems to be the basis for the claims made in the letter obtained by Semafor. Additionally, Spiro claims Meta hired those employees "with the specific intent that they use Twitter trade secrets" in Threads development.
In response to the letter, a source has told Semafore that "No one on the Threads engineering team is a former Twitter employee." Yet, it appears as though Meta has introduced an application that functions similarly to Twitter. Providing an alternative to users who have grown tired of the changes Twitter has undergone since Musk's acquisition.