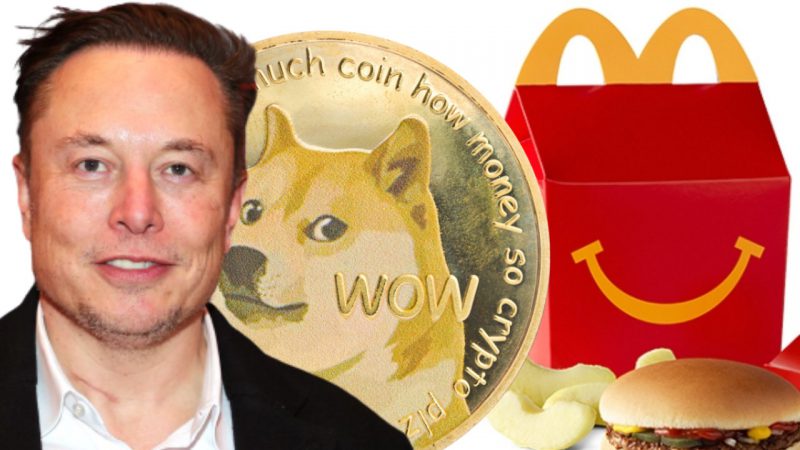 Cetoex News – Tesla CEO Elon Musk has said that he is still open to the idea of eating a happy meal on live television, given that McDonald's accepts Dogecoin (DOGE) as payment. The billionaire made the statement in 2022, but McDonald's has yet to follow through on its part.
Today, the claims surfaced again as McDonald's received a reply to its Tweet from the Tesla boss. The fast food chain asked its followers what it missed. Musk responded with an "oh hi lol." Musk's response got a reply from the Dogecoin-focused page "DogeDesigner," who asked the billionaire if his offer of eating a happy meal on live television was still open. Musk replied with a "100," meaning yes.
What's most interesting is that McDonald's replied to Binance's response on its tweet with "wagmi." "Wagmi" is a cryptocurrency abbreviation for "we are all gonna make it."
Will McDonald's accept Dogecoin payments?
McDonald's has often teased cryptocurrency fans and users with cryptic tweets leaving many to speculate if the fast-food giant will one day accept cryptocurrencies as payment. However, the food chain has not made a Dogecoin (DOGE) reference. Therefore, there is no confirmation if the firm has plans to accept DOGE.
However, if the restaurant chain does open up to cryptocurrency payments, they will likely accept a variety of coins and not just DOGE.
NEWS BY – CETOEX NEWS