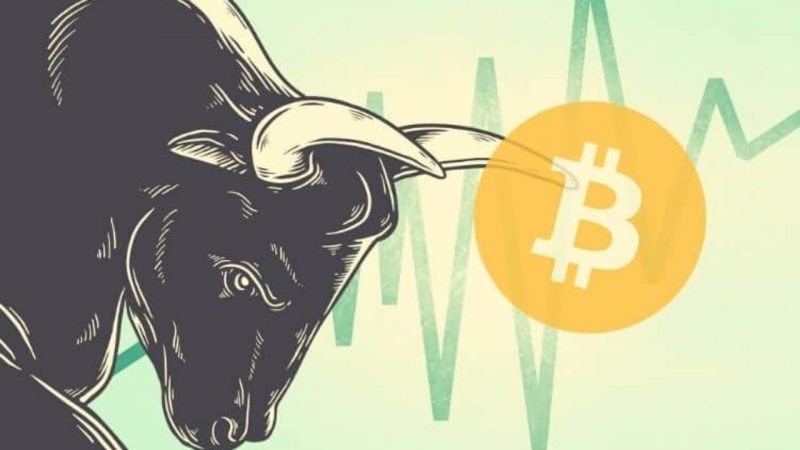 Cetoex News – Bitcoin (BTC) has made gains of nearly 40% in the first month of 2023. According to the "Fear and Greed" index, BTC has entered the "Greed" phase for the first time since March 2023. At press time, the Fear and Greed score stood at 55, the highest in nearly ten months. In December 2022, the metric scored a mere 28, a sign of "Fear."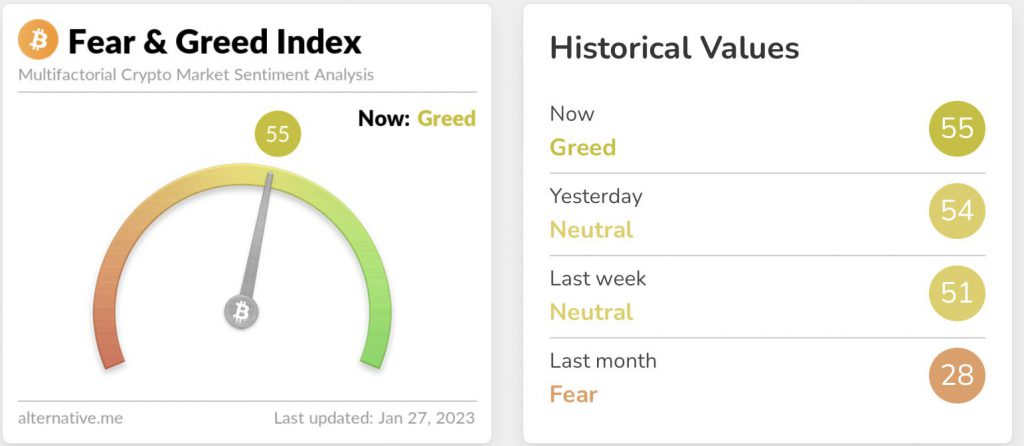 Moreover, as pointed out by the popular figure PlanB, Bitcoin's (BTC) realized returns are in the green once again. This means that sellers are making profits instead of cutting losses. The actual gain achieved on an asset's value over a certain period is called realized return.
Following an almost three-week-long surge, on-chain indicators for Bitcoin (BTC) appear to be improving. Additionally, price levels are once again above several important technical indications. However, it might be too soon to declare a complete bull market turnaround. Nonetheless, we might be getting there shortly.
Bitcoin following the 2019 path?
BTC's current rally is reminiscent of the asset's 2019 run. During that year, the Fed loosened its foot on monetary tightening. Consequently, BTC rallied by nearly 250%. Similarly, the Fed is currently easing its policies as inflation gets closer to the Department's target of 2%. Historically speaking, we could be entering another rally for the original cryptocurrency.
The Fed's previous monetary tightening lasted three years, beginning in December 2015 and ending in December 2018. The department increased the benchmark borrowing rate of the central bank to a range between 2.25% and 2.5%.
The Fed increased the benchmark borrowing rate from 0% to 4.25% last year. With forward-looking indications showing a pronounced downturn in inflation and economic activity, the market now anticipates it to lower the pace of rate hikes to 25 basis points in February and March and then suspend its rate-hike cycle. The move could lead to a surge in Bitcoin's price.
At press time, BTC was trading at $22,828.12, down by 1.3% in the last 24 hours.
NEWS BY – CETOEX NEWS