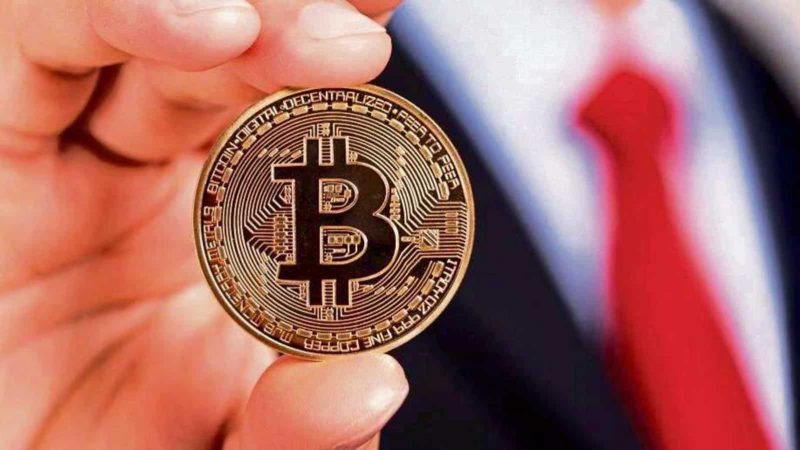 Cetoex News – According to the researcher and analyst "Game of Trades," Bitcoin (BTC) is in a 'generational buying opportunity' period. The researcher looks at six on-chain metrics to highlight their argument while citing data from Glassnode.
As per the analyst, BTC has seen the highest 24-hour short liquidation since August 2021, months before the asset hit its all-time high.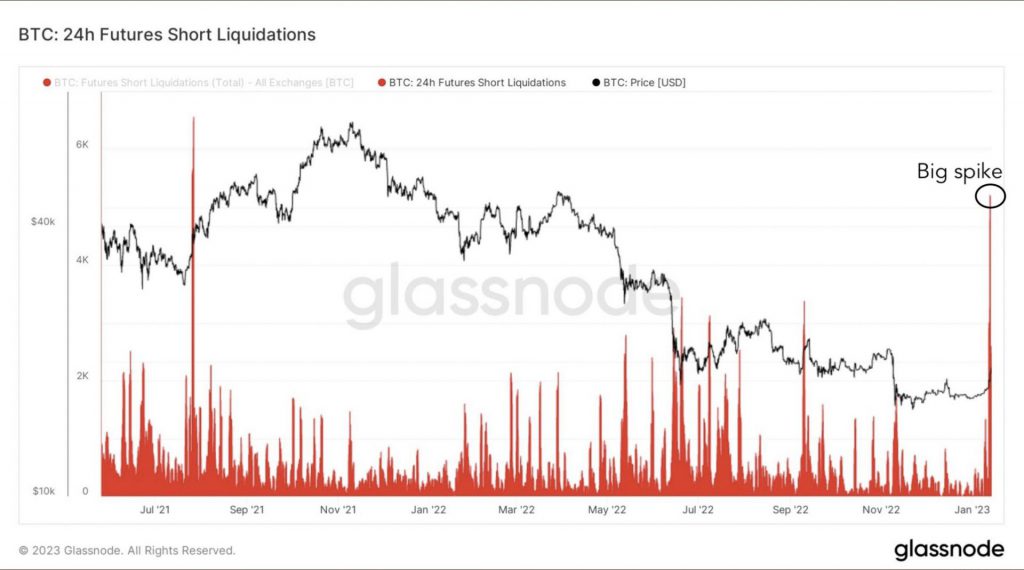 The analyst also analyzed the accumulation trend score. He noted that large entities have been in "deep accumulation mode" ever since the fall of FTX. The researcher highlights that similar accumulation periods took place for Bitcoin during the 2018 and 2020 bottoms.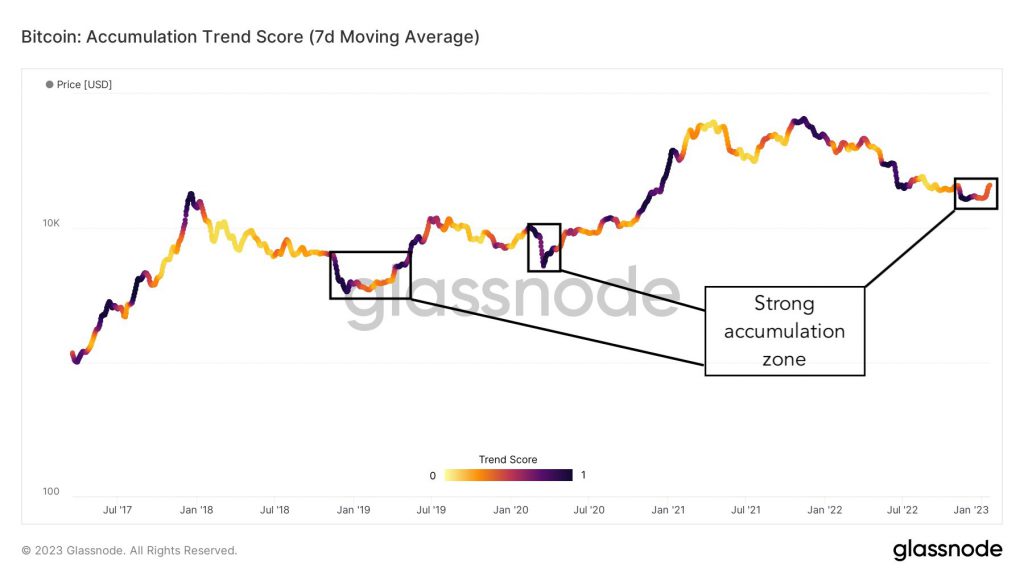 The second metric is the entity-adjusted dormancy flow. The ratio of the current market capitalization to the annualized dormancy value is known as the entity-adjusted dormancy flow. Bitcoin's (BTC) dormancy flow is at its lowest ever, meaning that only long-term holders remain in the game.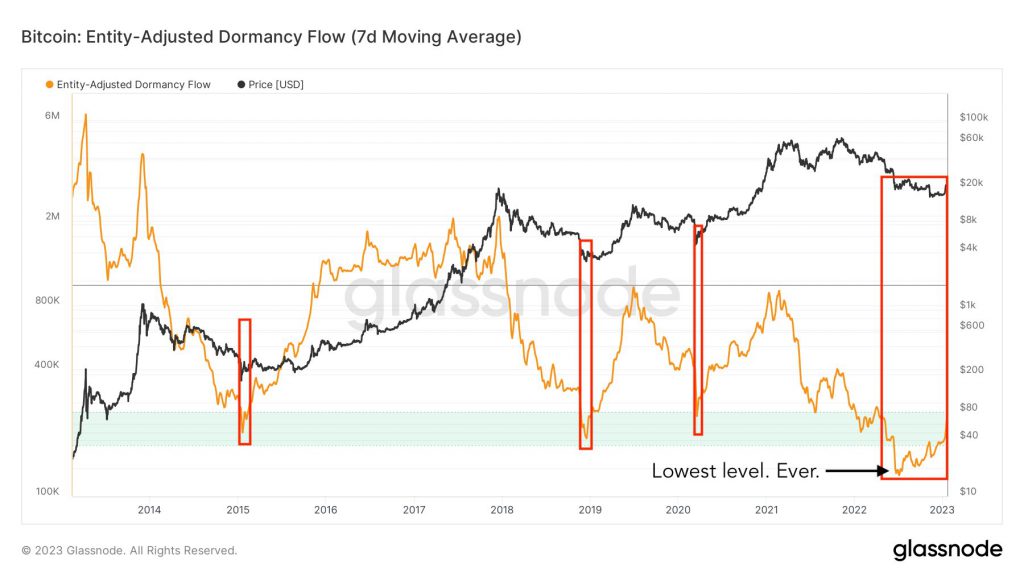 The third metric is Bitcoin's reserve risk, which is used to show the confidence of long-term holders. BTC's reserve risk is also at record lows, signaling high confidence among holders.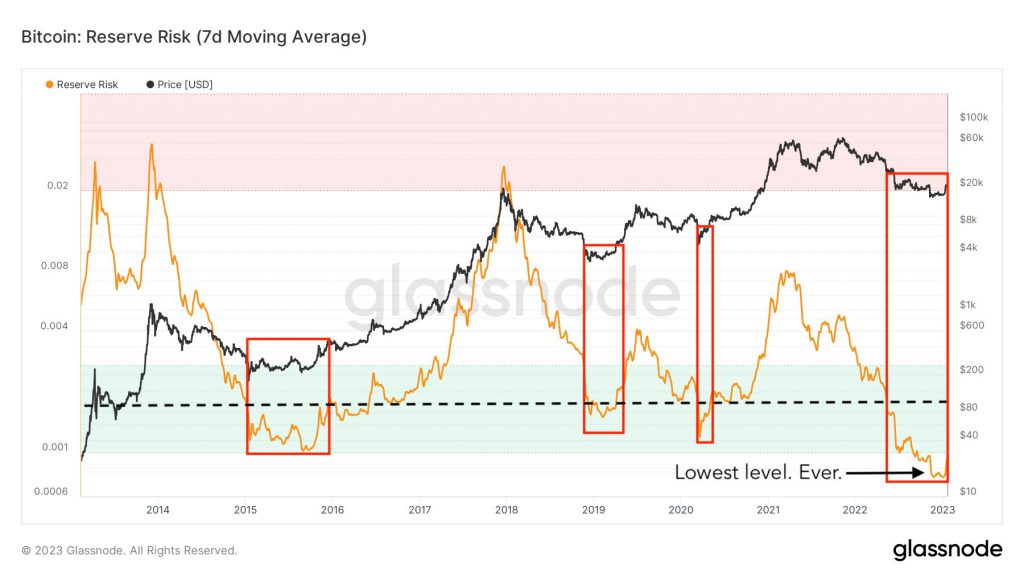 He continued to highlight BTC's realized price. The realized price is the average price at which all BTC coins were bought. A generational buying opportunity presents itself when the current price is lower than the realized price. Moreover, Bitcoin is currently around its realized price, meaning it could be a lucrative buying opportunity.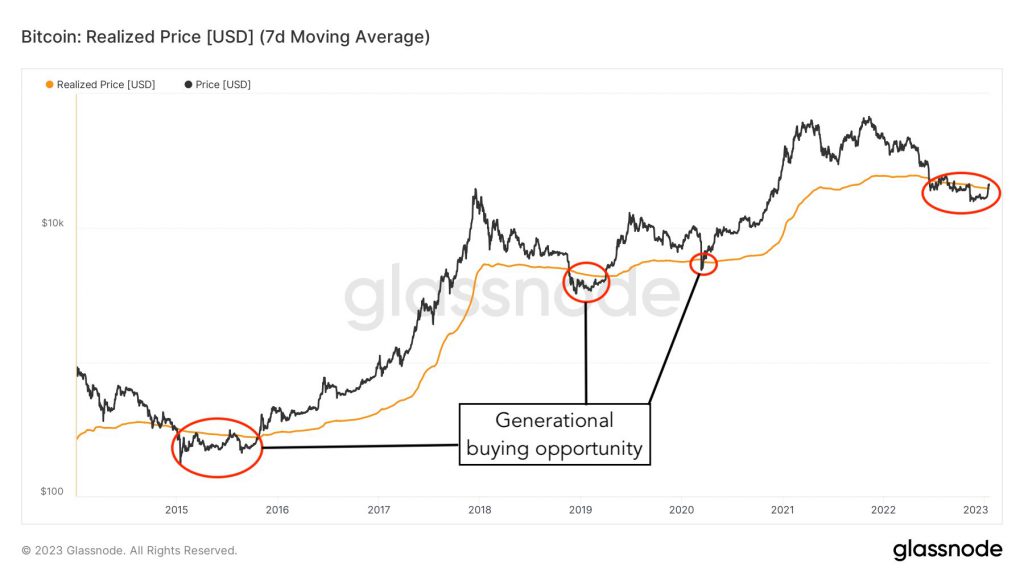 Bitcoin's MVRV Z-score and Puell multiple
The MVRV Z-score displays the number of standard deviations between the market value and realized price of Bitcoin. Additionally, the bear markets have historically ended when this indicator exits the green zone. BTC is currently on the verge of exiting the green zone for the MVRV Z-score.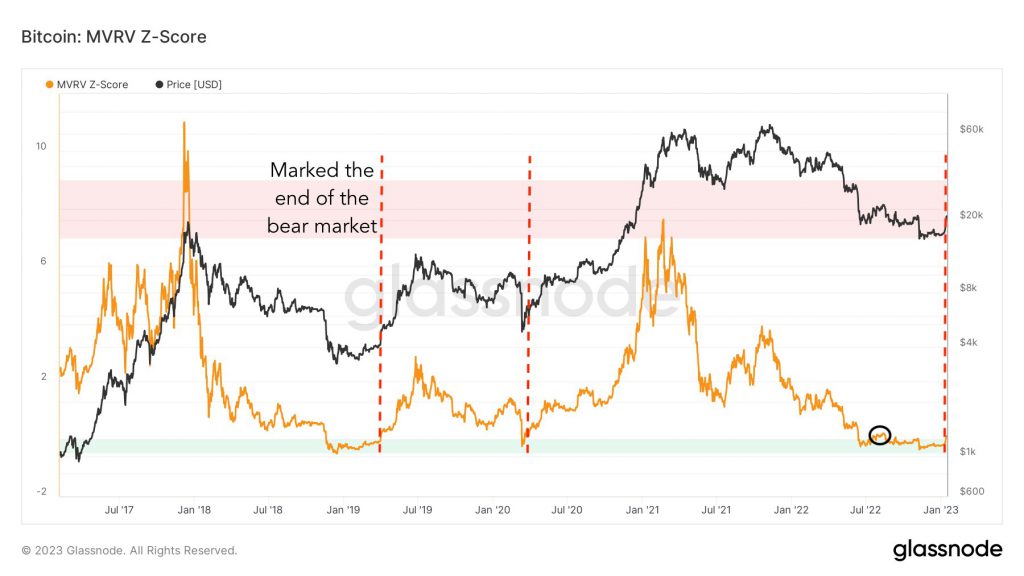 Lastly, the analyst looks at the Puell multiple. This metric takes into consideration the mining profitability of BTC. From a profit perspective, the lower the value, the more mining stress is present in the system. As per the researcher, the Puell multiple has just exited the green zone, which historically has signaled the end of miner stress.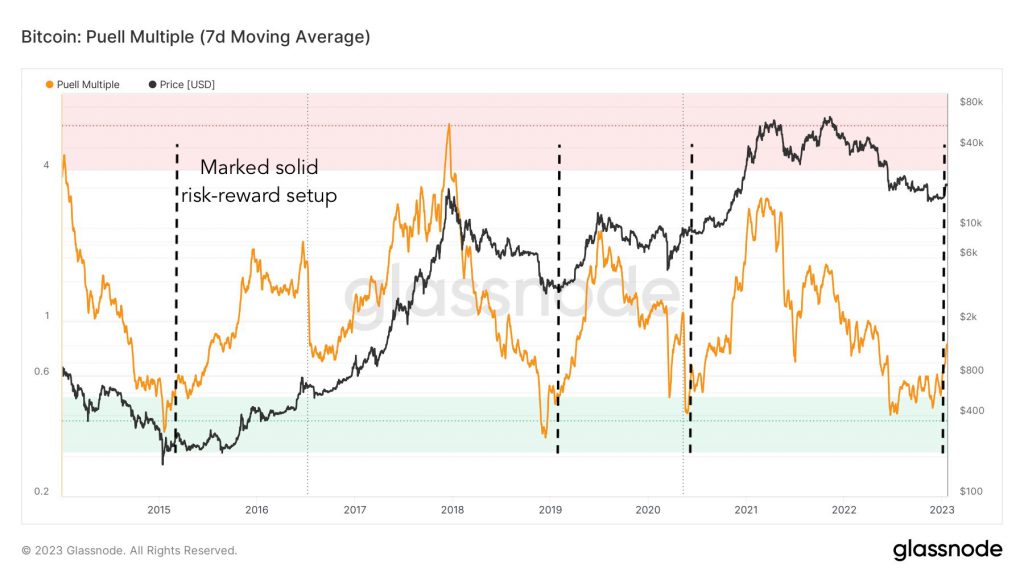 Considering the data mentioned above, it appears Bitcoin is behaving similarly to the bottoms of 2015, 2018, and 2020. The development could be read as a possible buying opportunity for the original cryptocurrency.
However, the data and opinions mentioned above should not be taken as financial advice. As always, it is imperative for Investors to DYOR!
NEWS BY – CETOEX NEWS