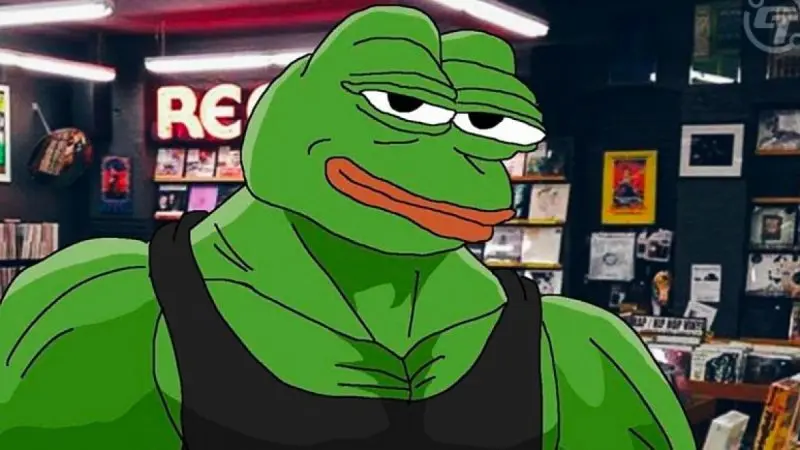 Cetoex News – Pepe Coin continues to be the talk of the crypto town. Within days of its launch, it rose exponentially in value. On Thursday, May 4, the asset was trading in green and was priced at $0.000001176.
Large participants have been eying this crypto for quite some time. A recent tweet from Lookonchain revealed that a whale exchanged "almost all assets" for Pepe Coin. As far as the breakdown is concerned, the whale swapped 20.62 Wrapped Bitcoin, 17 billion CULT, 44.1k Uniswap tokens, and 19.96 Ether. In exchange, the whale got PEPE worth $2.19. Lookonchain further revealed,
"The buying price of $PEPE is ~$0.0000005533 and made a profit of ~$1.23M."
Parallelly, a recent tweet from Nansen revealed that another trader has also been diverting funds into memecoins, with the hope of becoming a millionaire. At press time, the trader's portfolio was worth $1.2 million. WOJAK constituted 57.7% of the trader's portfolio, while Pepe had a 41.6% stake.
Pepe Coin shorts mount up, but..
Even though buys continue to take place, it should be noted that participants have also started profit booking. A day back, Pepe Coin's volume managed to surpass that of Dogecoin and Shiba Inu. Right after, a correction transpired, indicating that participants have been selling alongside.
In fact, at press time, the funding rate of Pepe was negative, bringing to light that bearish traders have been eclipsing the bullish traders in the derivatives market. With shorts paying the longs at this stage, it can be said that the majority of traders expect the price of Pepe Coin to continue dropping.
However, there might be a silver lining. Laevitas recently revealed that the market is perhaps experiencing a short squeeze at the moment. Despite the negative funding rate, the price of the asset has noted a sharp incline of late, suggesting that bearish traders are being squeezed out of the market, making it a boon for Pepe's price.
NEWS BY – CETOEX NEWS