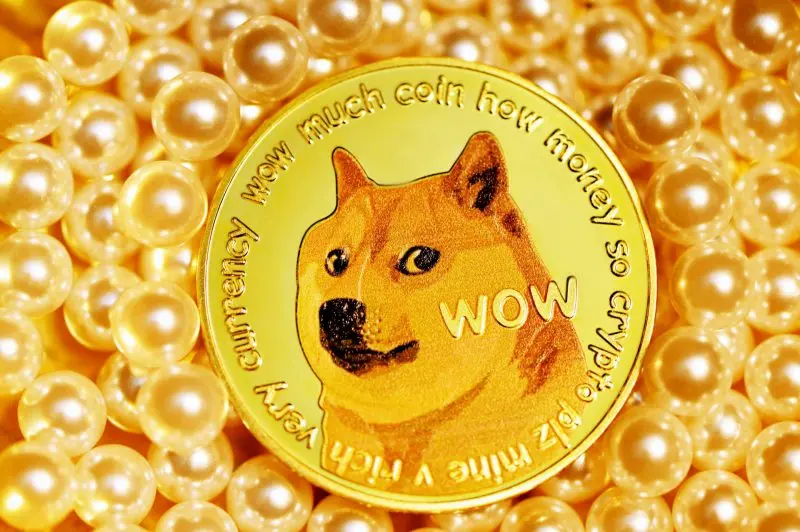 Cetoex News – The cryptocurrency market has been experiencing a downtrend. Almost every asset had dropped in the last 24 hours. This included meme coins like Dogecoin [DOGE] as well as Shiba Inu [SHIB]. It looks like Elon Musk's favorite cryptocurrency could continue this trend into the weekend as well.
At press time, Dogecoin was trading for $0.08437 with a 1.28% daily drop. The asset's trading volume followed suit and dipped by 35% over the last 24 hours.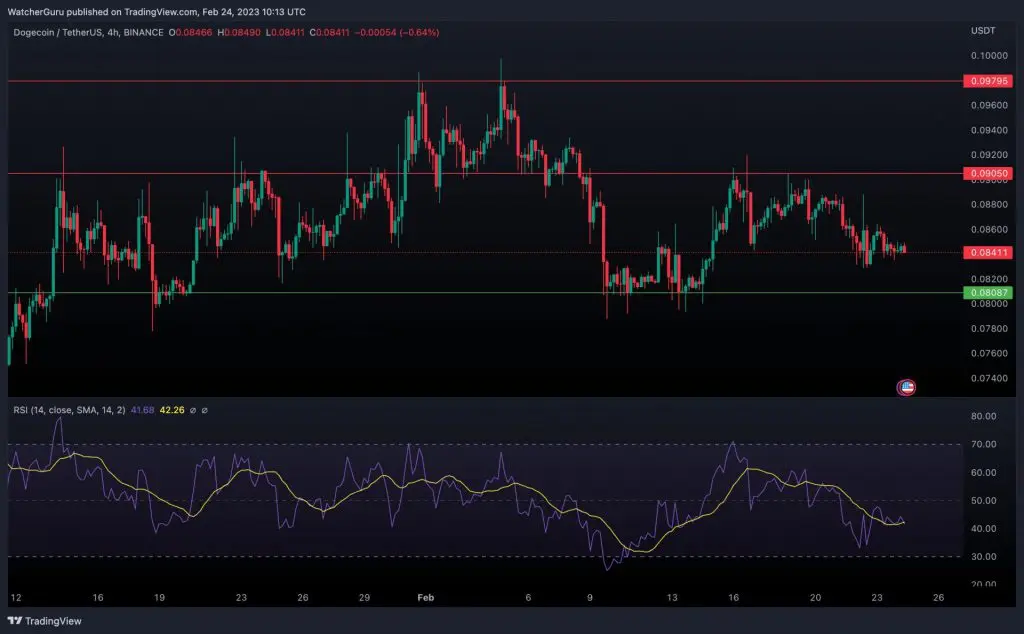 As seen in the above chart, the price of DOGE has been moving sideways in the asset's 4-hour chart. Therefore, the direction of its breakout is uncertain. However, a prominent indicator was pointing toward the bears.
The Relative Strength Index [RSI] indicator indicated that there were more sellers at the time. With the RSI marker below the 50-day median, the indicator hinted at a bullish notion. If this trend persists, Dogecoin could drop to its immediate level of support, which is at $0.8087. If the bulls decide to pay a visit, the asset might move toward the $0.0900 range.
Despite the advent of the bears, most of the Dogecoin holders were pocketing profits. Data from Into The Block revealed that 58% of the holders were making money at the asset's current price. Only 37% of them were suffering a loss.
Dogecoin's social engagements take a hit as other meme coins thrive
Despite constant tweets by "Dog Father," Elon Musk, the asset did not rise in terms of its social volume. According to Lunar Crush, weekly social engagements have decreased by 24%.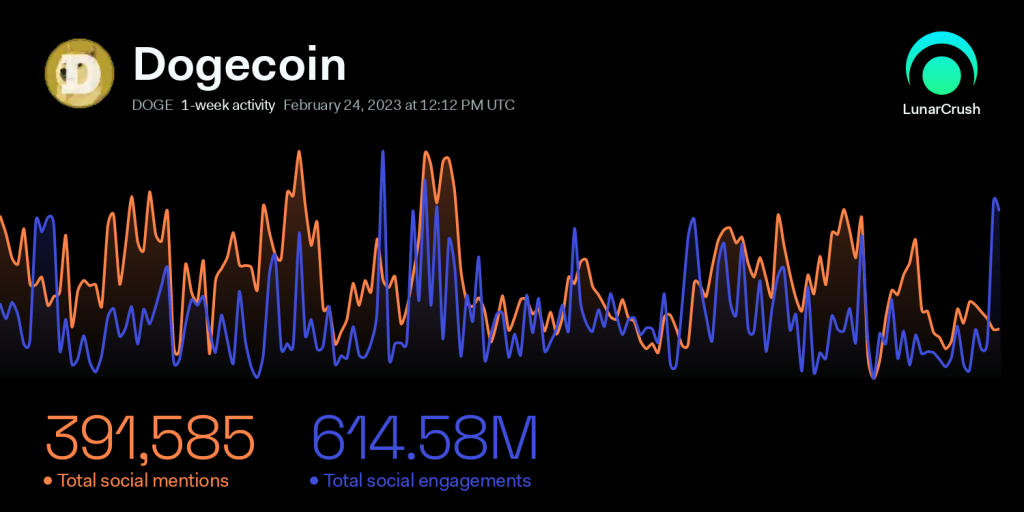 However, the asset's other on-chain metrics remained prime. According to Messari, Dogecoin was the 6th most active network right below Litecoin [LTC]. The total transaction volume of the network was $118 million, with 49,955 active addresses.
NEWS BY – CETOEX NEWS