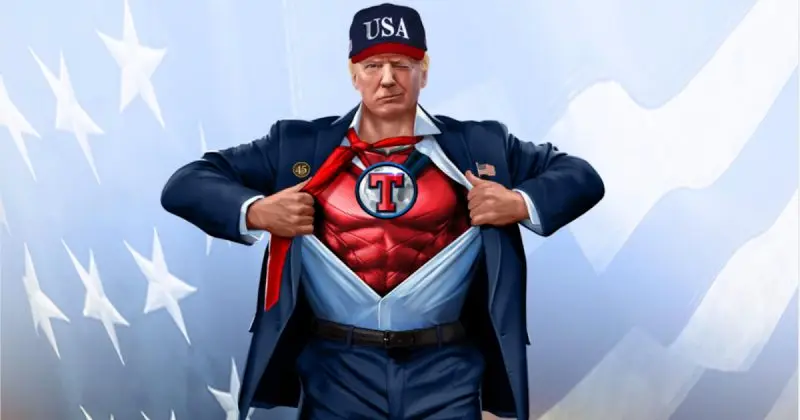 Cetoex News – In 2022, sales of non-fungible tokens (NFTs) experienced a general decline. However, the market experienced a surge of interest when news emerged about the launch of Donald Trump's NFTs. On December 15, 2022, Trump unveiled his first NFT collection, titled the "Donald Trump Digital Card Collection," which features artistic representations of his life and career.
The collection generated significant interest and quickly sold out the following day, resulting in an increase in the NFTs' value from their initial price point of $99. To cash in on the popularity, Trump has launched the second series of his NFT collection.
Donald Trump launches second series of NFT collection
Even though Trump was indicted recently, his NFT game is on track. According to the details from his recent post on Truth Social, Trump is launching his second series of digital trading cards for the NFT collection after the success of the previous launch.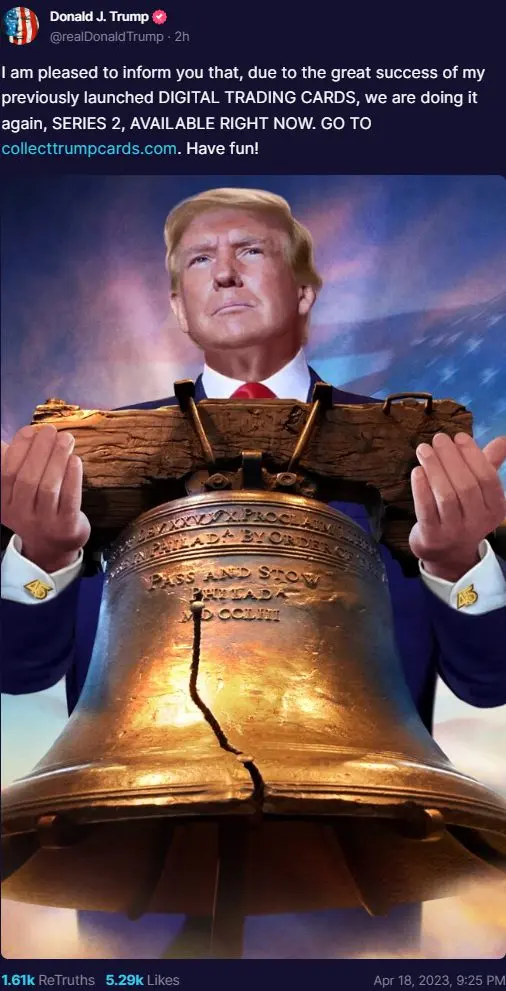 Trump's new NFTs will be minted on Polygon, and the floor price of the NFT will also remain the same. However, the second series will feature different art, features, and traits. Series 2 will have a total of 47,000 NFTs, 2,000 more than Series 1.
NEWS BY – CETOEX NEWS