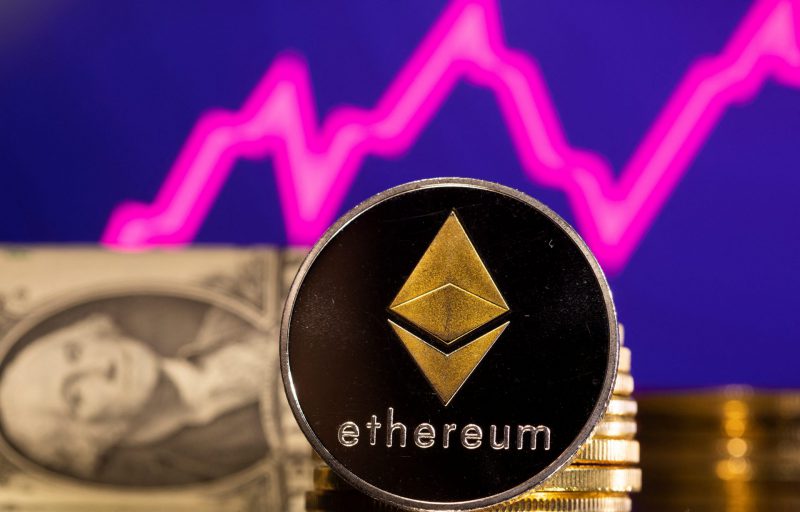 Cetoex News – The Ethereum network underwent a dramatic transition from the proof-of-work mining model to the proof-of-stake model on September 15, 2022. With an astounding 99.95% decrease in energy use, this much-anticipated change has ushered in a new era of sustainability and environmental friendliness in the blockchain sector.
Ethereum displayed decent growth in January and February after the bear market of 2022. ETH rose by 30.42% over the last 60 days. It is trading at $1,605 at press time, with a 3.65% drop in value over the last 24 hours. The 24-hour trading volume of ETH has also dropped by 10.47%, with a 3.5% drop in the market cap. Let us look at the price prediction for Ethereum for March 2023.

Ethereum price prediction for March 2023
Cryptocurrency experts at Changelly have predicted the price of ETH for March 2023. According to the analysts, ETH is forecast to reach a minimum of $1,722.57 and a maximum of $1,872. The average price of Ethereum is expected to be $1,805.23.
This can vary greatly depending on market sentiment. The SEC's crackdown on cryptocurrency staking sent shockwaves through the cryptocurrency market. However, if the market proves to be bullish moving forward, ETH's price can shoot up.
PREDICT BY – CETOEX NEWS
…INVEST IT ON YOUR OWN RISK