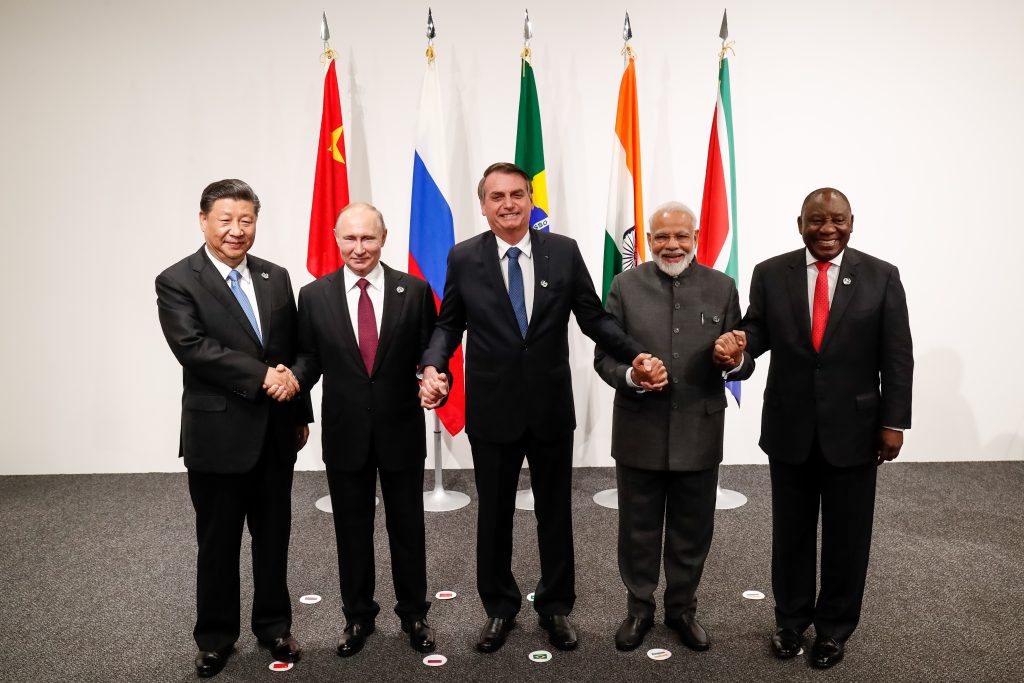 Mexico joining BRICS-5 marks a significant step toward shaping its global influence and economic trajectory.International observers have focused on Mexico's possible membership in the BRICS alliance because of its dedication to promoting good change on the global arena. In this essay, we will examine the consequences of Mexico's interest in joining the BRICS-5, as well as the motivations for this decision and any advantages it could have.
Table of Contents
Why Mexico joining BRICS?
Mexico Joining BRICS: A Strategic Vision
The possibility of Mexico joining BRICS is grounded on a strategic vision intended to use the alliance's combined power for mutual growth. Brazil, Russia, India, China, and South Africa, together known as BRICS, are a powerful force in the world economy. Mexico's desire to join an alliance highlights its desire to join forces with other like-minded countries and take advantage of the numerous opportunities that such an alliance might present.
Strengthening Economic Ties
The possibility of fostering closer economic relations is one of the main reasons Mexico is interested in joining BRICS. The alliance has a history of promoting trade and economic cooperation among its member nations. Joining the BRICS-5 might provide Mexico with access to improved trade deals, investment possibilities, and technical partnerships, boosting the country's economic development and prosperity.
A Tool for Influence in Politics
Mexico would have a strong platform to exercise political influence on the international scene if it joined the BRICS-5. Mexico would have a voice in important geopolitical and economic decisions as a member of the alliance. With its increased power, Mexico could be able to fight for its interests, voice its opinions, and positively and significantly influence global agendas.
Support of Regional Stability
In addition to its economic strength, the BRICS-5 are renowned for their dedication to fostering regional stability and growth. Mexico might support initiatives aimed at promoting peace, security, and sustainable development in its area and beyond by joining the alliance. This beneficial impact on world stability may strengthen Mexico's standing as a trustworthy and forward-thinking international player.
Read This : Cetoex Made Easy 8-Step Guide to Buying Crypto.
Interconnecting Cultural Exchanges
The ability to promote collaboration and cultural exchanges is another significant feature of Mexico's possible participation in the BRICS-5. The member nations of BRICS represent a variety of cultures, languages, and customs. Mexico's admission in the alliance may make it easier for individuals from different cultures to engage, encourage inter-personal relationships, and improve international understanding, creating a more connected and peaceful world.
promoting technological progress
The five BRICS member states have a history of working together on technical innovation and progress. The alliance's inclusion of Mexico may open doors for information exchange, collaborative research projects, and coordinated activities in fields including science, technology, and innovation. This knowledge transfer might hasten technical growth in Mexico and support long-term development objectives.
Conclusion: A Positive Path Forward
In conclusion, the prospect of Mexico entering the BRICS-5 group is a powerful development that has enormous potential for the country's future. We have examined Mexico's strategic motivations for being interested in the BRICS, as well as any prospective economic and political gains, as well as any chances for cross-cultural interaction and technical cooperation, by using the phrase "Mexico Joining BRICS" throughout this article.
Mexico has the ability to influence the development of a more optimistic and linked global environment as it sets out on this path toward stronger international participation. By taking aggressive measures, Mexico makes it obvious that it is dedicated to making a good difference in the world, and joining the BRICS-5 might mark a turning point in the country's continued quest for wealth and growth. What Do YOU Think Why Mexico joining BRICS.
Do Follow Us On Social Media And Keep Reading And Become Our Me