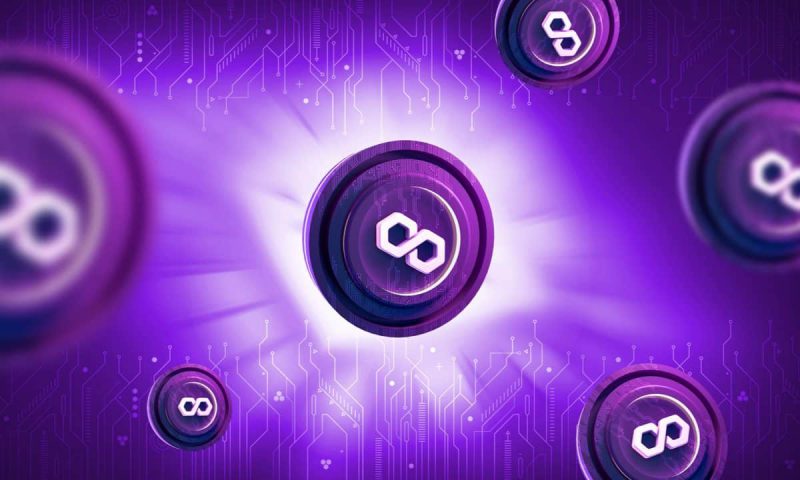 Cetoex News – Polygon (MATIC) will finally launch its much-awaited zero-knowledge Ethereum Virtual Machine (zkEVM) today. The launch aims to increase scalability while ensuring compatibility with the Ethereum Virtual Machine (EVM).
Many consider zero-knowledge (ZK) technology to be a significant advancement for blockchains and cryptography. It aims to lower transaction costs while speeding them up at the same time. ZkEVMs are a subset of zero-knowledge (ZK) rollups, a scaling technique that expedites layer -2 transactions. ZK rollups use "proofs" that only share a small portion of the transaction's details to demonstrate that the transaction was not false.
zkEVM aims to be a significant upgrade over Polygon (MATIC). Meanwhile, Polygon itself aims to be a significant improvement over Ethereum as a whole. The approval time for transactions using the zkEVM protocol is less than two minutes for a batch of 10M gas. The details were shared by Web3.0 instructor Bickersteth Emmanuel.
Will Polygon's price react to the zkEVM launch?
MATIC's price has so far not responded to the upcoming launch. In fact, the popular Ethereum scaling solution is down 8.1% in the weekly charts. Moreover, it is down by 14.5% in the monthly charts. If that was not enough, MATIC is currently down by a whopping 62.86% from its all-time high of $2.92, attained in December 2021.
MATIC currently faces resistance at $1.1478 and has formed support at $1.0620. If MATIC breaks the current resistance, then it may find fresh resistance at around the $1.2407 level. Nonetheless, the currency does not seem to be reacting to the historic launch.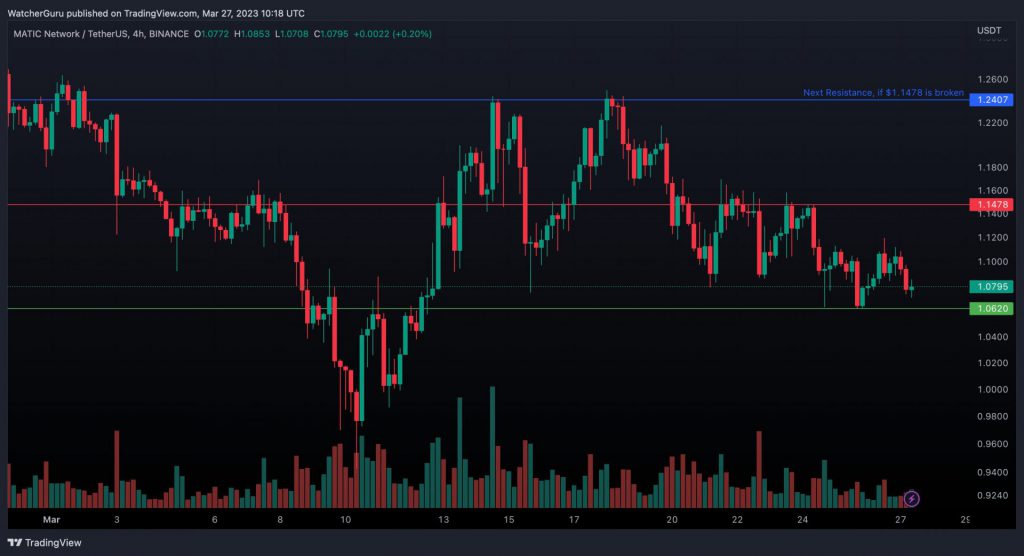 MATIC's reluctance to climb is reflected in its social sentiments. According to LunarCrush, MATIC's social mentions have fallen by 55.2%, while social engagements have fallen by 18.1%. Social dominance has also fallen by a whopping 55.2%.

At press time, MATIC was trading at $1.08, down by 1.8% in the last 24 hours.
NEWS BY – CETOEX NEWS