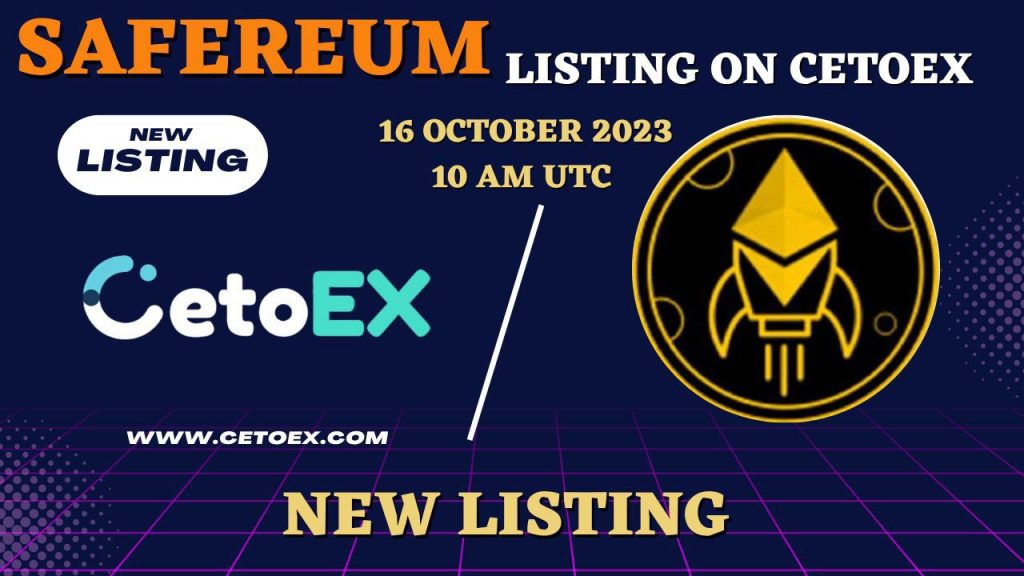 The highly awaited SAFEREUM token, has finally been listed on the famous digital asset exchange platform, CetoEX, in a ground-breaking move that has shocked the whole crypto world. This long-awaited breakthrough has not only solidified SAFEREUM's status as a key participant in the cryptocurrency industry, but it has also given investors access to a wealth of interesting trading opportunities. On October 16, 2023, at 10:00 (UTC), the SAFEREUM/USDT trading pair became online on the CetoEX platform. Trading then started at the same moment.
Table of Contents
Seizing the Moment: Exploring the SAFEREUM/CetoEX Partnership
For cryptocurrency lovers and traders, the CetoEX New cooperation is a game-changer since it provides a frictionless and safe platform for users to participate in active trading operations. The fact that the token is now listed on CetoEX is a clear indication of the token's rising notoriety and emphasizes its crucial contribution to the future of decentralized finance.
A Deeper Dive into SAFEREUM: Fueling Growth and Innovation
With its strong features and cutting-edge methodology, this one has attracted a lot of attention, establishing itself as a dependable and promising digital asset within the crypto ecosystem. The SAFEREUM/USDT trading pair is now available on CetoEX, giving users the chance to take advantage of the token's potential and make wise investment choices. The listing on CetoEX is evidence of SAFEREUM's dedication to provide a safe and user-friendly trading environment that meets the various demands of investors throughout the world.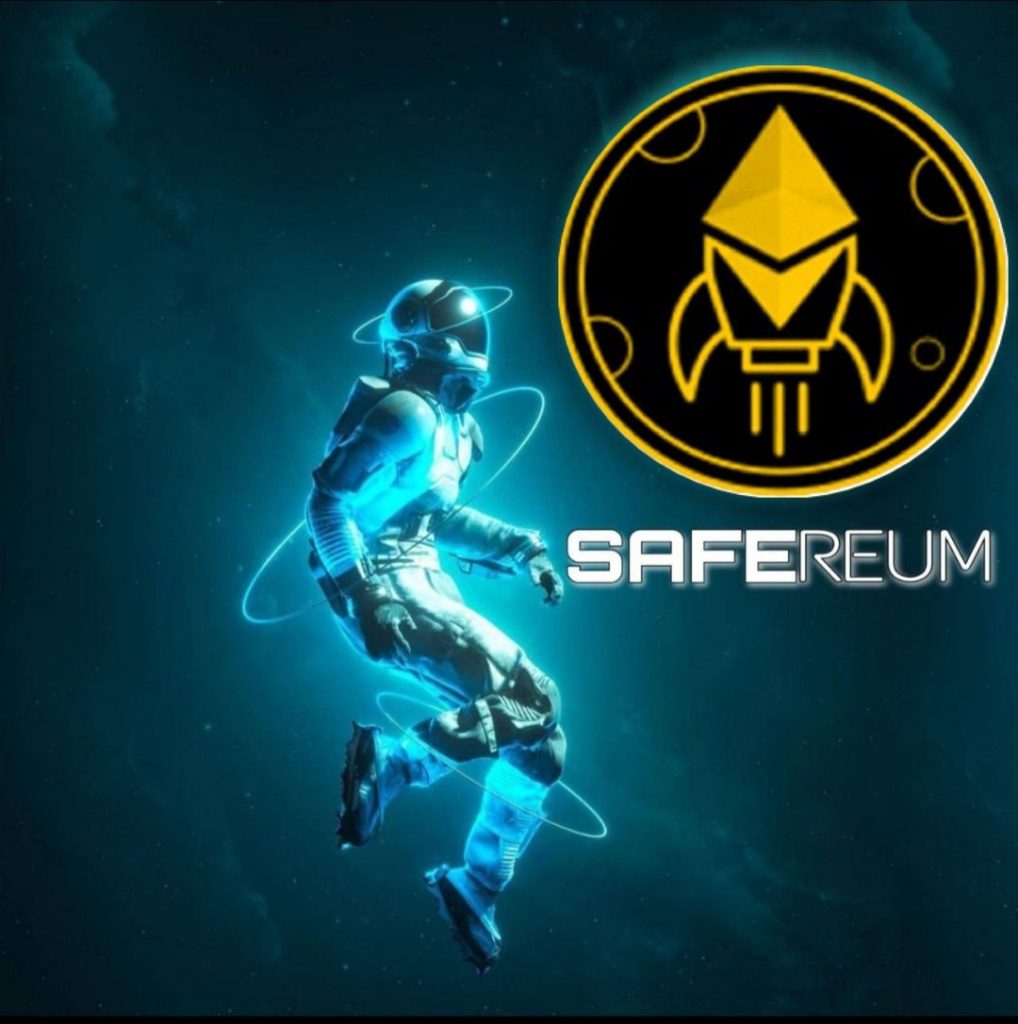 Why Trade Now? Exploring the Benefits for Crypto Traders
The listing of new token on CetoEX gives an ideal opportunity for investors and traders wishing to optimize their investment potential to enter the exciting world of cryptocurrency trading. Users may now benefit from the platform's extensive features and security protocols thanks to the SAFEREUM/USDT trading pair, which gives them the ability to traverse the market with assurance and accuracy. Take advantage of this wonderful chance to join trading community on CetoEX, which is always developing, and to keep on top of the investing market for digital assets.
Read This : Cetoex Made Easy 8-Step Guide to Buying Crypto.
Join the SAFEREUM Craze: A Call to Action for Crypto Aficionados
An important step toward creating a diversified and vibrant crypto ecosystem has been made with the listing of new token on CetoEX, which gives users access to a range of trading options and helps them create a portfolio of enduring investments. With its incorporation into the CetoEX platform, it has furthered established itself as a viable digital asset with the potential to have a significant influence on the decentralized financial industry. Accept the this new token listing on CetoEX and join the burgeoning crypto movement that is influencing the direction of financial markets.
Social Media