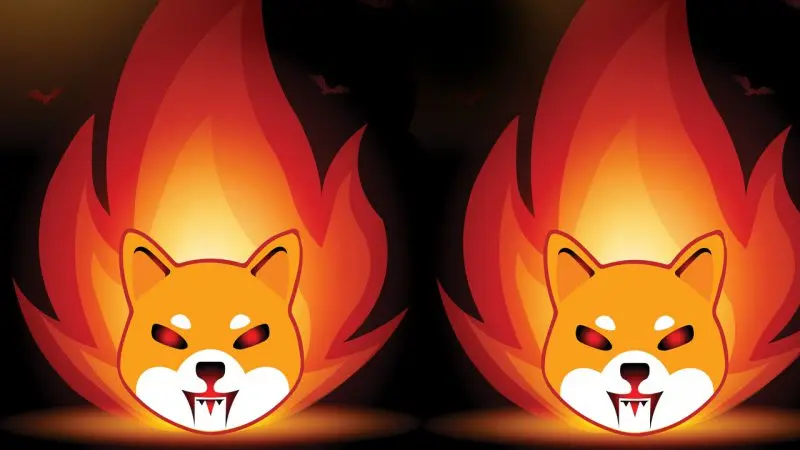 Cetoex News – Shiba Inu is a prominent meme coin, earning its place as the second largest meme coin. The team behind SHIB has shown consistent efforts towards its development, as evident from its various developments, such as the Shiba Inu Burn initiative.
The burn rate of SHIB has gained a reputation for its fluctuating nature, with some days experiencing a significant increase while others see a decline. According to Shiba Inu Burn data from Shibburn, the burn rate has soared in the last 24 hours. The burn rate of the dog-themed meme coin has risen by 72196.31%.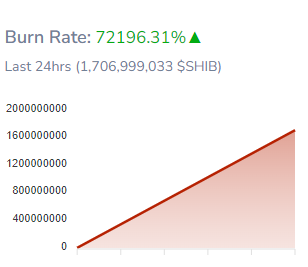 1.7 billion Shiba Inu sent to dead wallets
The Shiba Inu community has been anticipating a positive burn rate for a few days. According to the details from Shibburn, over 1,706,999,033 SHIB has been sent to dead wallets. One notable transaction, which occurred three hours ago, sent 1,695,524,269 SHIB to a dead wallet.
The latest frenzy has been that of the meme coins, including Pepe and SHIB. Dune Analytics data revealed that there was over $2.3 billion in meme coin trading volume last week. However, the Shiba Inu price has plummeted in the last 24 hours. The price of SHIB dropped by 8.61% in the last 24 hours.
However, the 24-hour trading volume is up by 64%, indicating that people are buying Shiba Inu coins during the dip. The market capitalization of SHIB has also dropped by 8.99% in the last 24 hours. It is also worth noting that SHIB is 90% down from its all-time high.
NEWS BY – CETOEX NEWS