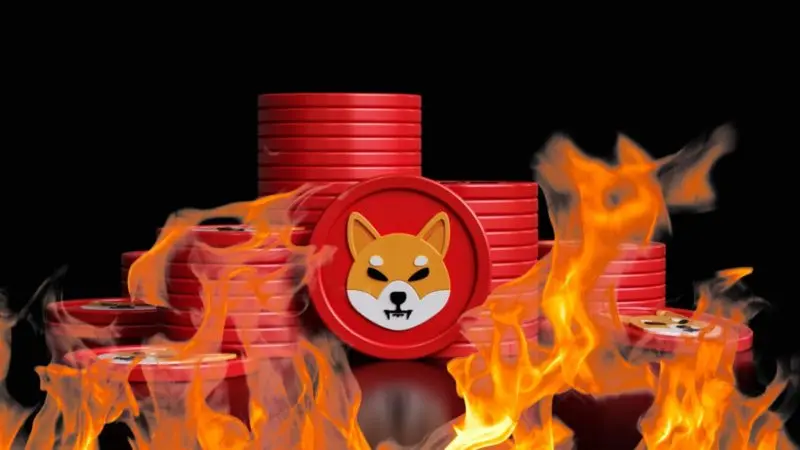 Cetoex News – Shiba Inu has gained considerable recognition and popularity within the cryptocurrency industry. The team behind SHIB has shown dedication to its development through various initiatives, including the implementation of the Shiba Inu Burn program.
The burn rate associated with Shiba Inu has been subject to fluctuations, with some days witnessing significant increases while others experiencing declines. However, the recent burn rate has not been particularly noteworthy.
In one of her recent tweets, Shiba ecosystem official LUCIE addressed how Shibarium can affect the SHIB burn game.
Shiba Inu's LUCIE explains workings of burn mechanism
LUCIE explained how the burning mechanism in Shibarium works and its potential implications for the holders. According to LUCIE, users who burn a portion of the base fee when transacting on the SHIB network actively reduce the supply of SHIB coins. The burn process occurs on Ethereum's Layer 1 network by accumulating BONE tokens, exchanging them for SHIB, and subsequently burning them.
The introduction of this burning mechanism brings benefits to the SHIB ecosystem. It introduces deflationary aspects, gradually reducing the overall supply of SHIB and potentially increasing its value and scarcity. It also helps maintain a healthy supply-demand balance, as fewer tokens in circulation can lead to price appreciation assuming demand remains stable or grows.
Furthermore, the burning mechanism incentivizes user engagement by allowing them to actively participate in reducing the supply of SHIB Through Shibarium's user-friendly website, users can accumulate BONE tokens and initiate burns with just a few clicks, contributing to the permanent removal of SHIB from circulation.
Her tweet gathered attention and engagement, with several users commenting on their estimation. One user commented that with the help of Shibarium, the team can burn 5 trillion SHIB a month.
NEWS BY – CETOEX NEWS