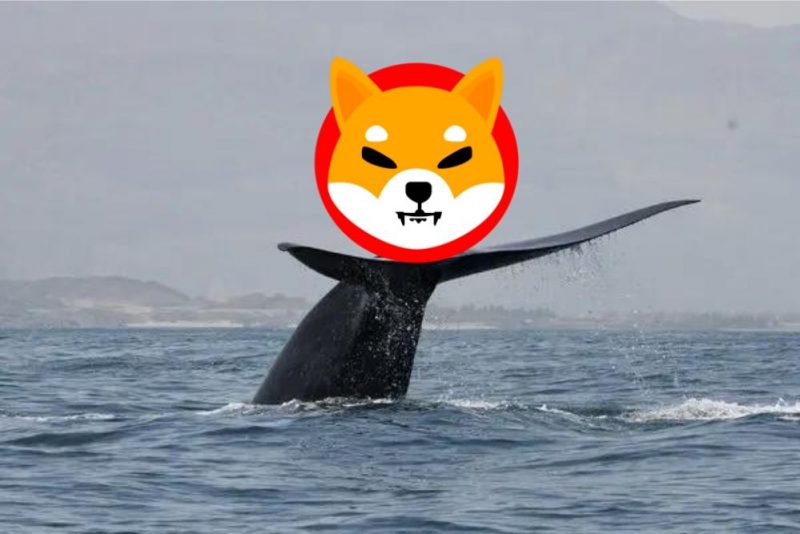 Cetoex News – According to Santiment, a whale transferred 24.9 trillion Shiba Inu (SHIB) tokens from an exchange to a self-custody wallet. The total value of the SHIB is a whopping $276 million. The wallet in question also holds 992 Ether.
The Ethereum address from which the SHIB tokens were sent was identified as an address of Crypto.com. The tokens went via six separate transactions. Furthermore, Santiment noted that the whale wallet has been accumulating Ether since March 1. The address to which the Shiba Inu (SHIB) tokens were transferred is now the third-largest SHIB wallet in the world. Moreover, the new wallet is the largest Shiba Inu wallet, which is not part of an exchange.
According to data from WhaleAlert, the biggest transaction before the aforementioned, was a $45 million transfer of 4.1 trillion Shiba Inu tokens to an unnamed wallet.
Is Crypto.com moving its Shiba Inu reserves?
Crypto.com has significant reserves of Shiba Inu. Moreover, it was unclear if Crypto.com is transferring its SHIB to a new wallet, or if another whale is doing the same with their tokens.
Crypto.com CEO, Chris Marszalek took to Twitter and explained the situation to the community. Marszalek mentioned, that standard custody activities are being carried out on the exchange. Additionally, the procedures are designed to protect the funds and it included moving trillions of Shiba Inu. According to the CEO, the actions taken should not have an impact on exchange customers, and a report on the assets of Crypto.com will be released soon.
Furthermore, Marszalek emphasized not spreading any FUD (fear, uncertainty, doubt).
On the other hand, SHIB's price has once again entered the reds. At press time, the popular dog-themed cryptocurrency project was trading at $0.00001065. Shiba Inu is currently down by 3.7% in the weekly charts. Moreover, the token is down by 87.71% from its all-time high of $0.00008616, attained in October of 2021.
NEWS BY – CETOEX NEWS