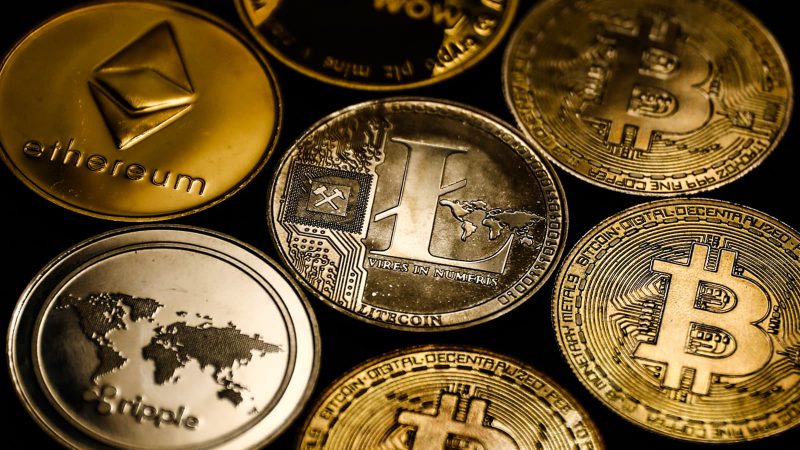 Cetoex News – In February 2023, investors are brimming with hope and new expectations for positive returns on their investments. Despite losses in the previous year, some users remain optimistic that their particular cryptocurrency investments will rise or at least break even in 2023. 
Notwithstanding analysts' predictions that the markets will face hurdles this year, investors are keen to take advantage of the chances that exist. This article will concentrate on the top three cryptocurrencies to watch for the last week of February 2023.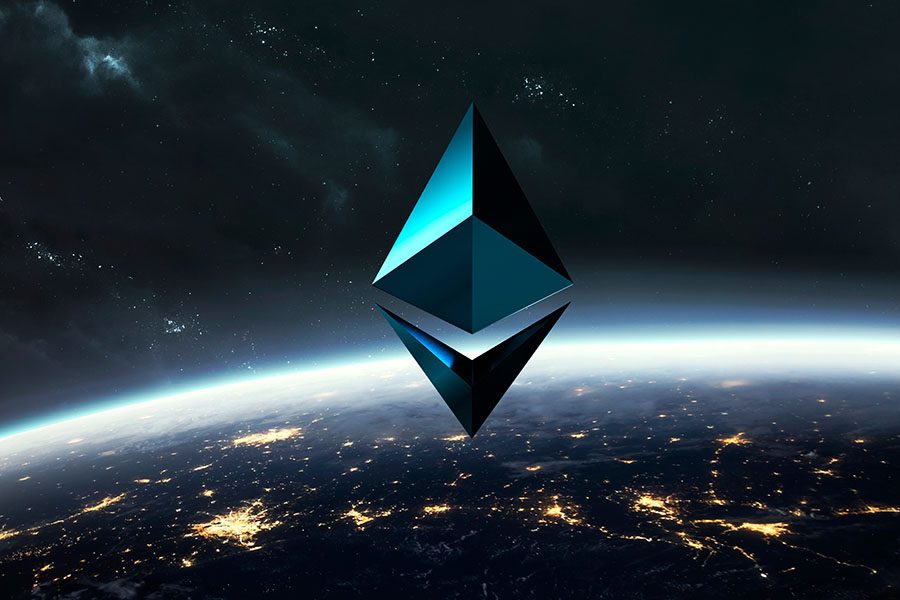 Ethereum (ETH)
Ethereum, the second largest cryptocurrency by market cap, has performed relatively better in 2023. ETH has risen in value by over 34% in 2023. Ethereum has gone from a one-month low of $1,470 to a high of $1,732. However, it has fallen to a price of $1,602 at press time.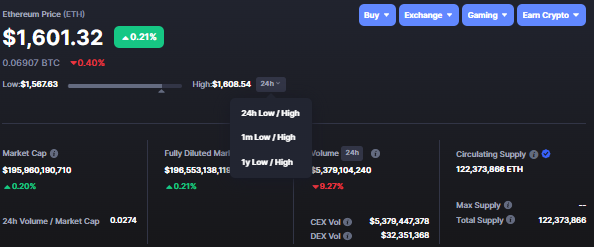 With the much-awaited Shanghai upgrade set to go live soon, there could be a spike in the value of ETH. However, if the market ends up in a green rally next week, the price of ETH could likely break the $1,700 resistance if the bulls favor it.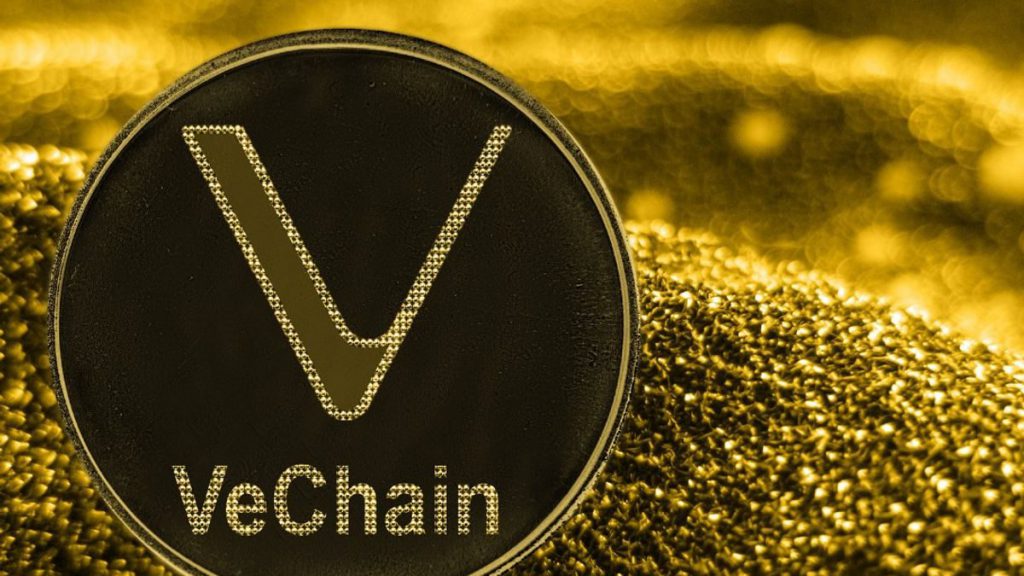 VeChain (VET)
VeChain, one of the best-performing cryptocurrencies in 2023, saw a value increase of twofold since the start of January. As the network of cryptocurrency keeps growing, it is receiving a lot of positive attention.
Through an event called The HiVe, scheduled for March 4, 2023, the blockchain is expected to enter the Web3 and NFT arenas. Additionally, on Monday, VeChain released the VeWorld Wallet, its decentralized cryptocurrency wallet.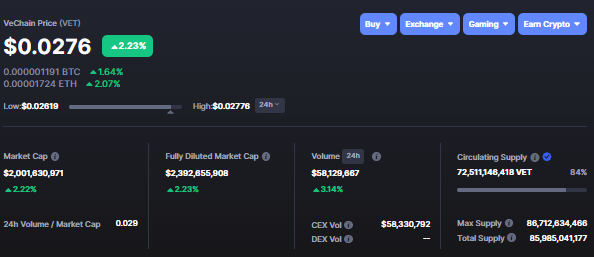 At press time, VeChain is trading at $0.0276 with a 2.15% hike in value over the last 24 hours. VET is up by 13.2% in the last 30 days and 75.13% up in the last 60 days.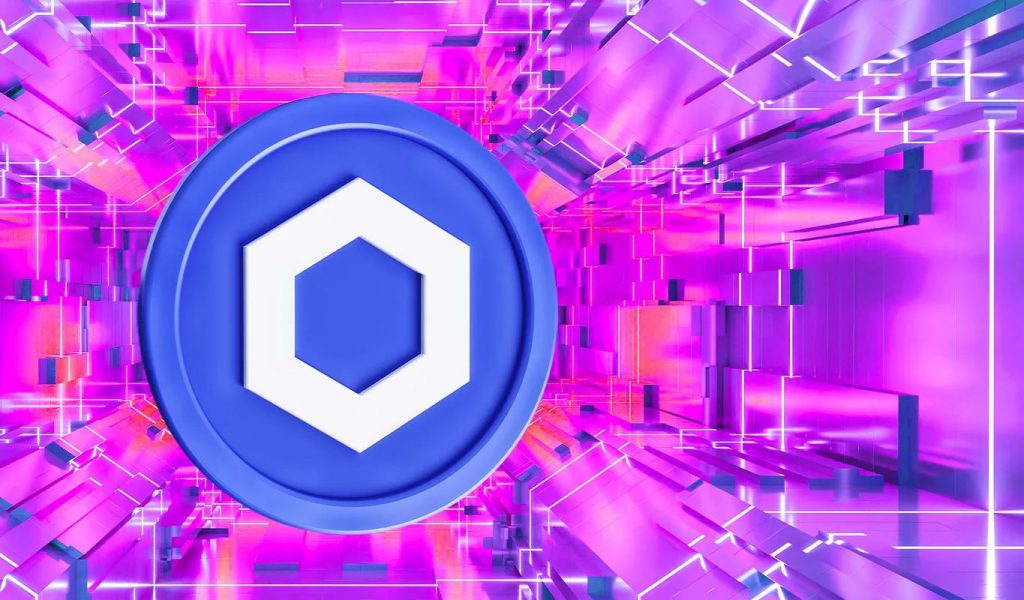 Chainlink (LINK)
Earlier this week, there was a lot of social media buzz surrounding Chainlink's cryptocurrency, LINK, following a post it shared about PoR. LINK, which is ranked at 20 by market cap globally, has performed decently over the last 60 days.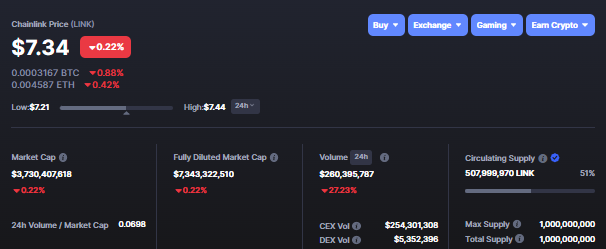 LINK is up by 28.35% in the last 60 days. It is trading at $7.35 at press time, with no major fluctuations in the last 24 hours. However, if the market is bracing itself for a rally next week, LINK could potentially go up.
NEWS BY – CETOEX NEWS