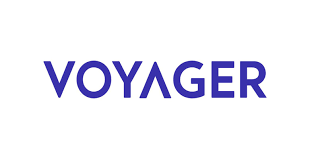 The Binance-Voyager deal has taken several twists and turns lately. Untethered, the bankrupt crypto lender was focused on selling off its assets and holding stablecoins instead.
In the previous month, the defunct cryptocurrency lender Voyager has managed to pocket $610 million USDC in two different addresses. These funds are the result of the lender's selloff movement, which incorporated a number of assets including Shiba Inu [SHIB], Ethereum [ETH], and Voyager Token [VGX]. Earlier today, blockchain sleuth, Lookonchain noted that Voyager sent out $150 million worth of USD Coin [USDC] to Circle. The firm exchanged the stablecoin for fiat.
This wasn't the first time that Voyager was getting rid of its Shiba Inu, Ethereum, and Voyager tokens holdings. Over the last couple of months, several such transactions have occurred. Earlier this month, Voyager sent about 1.6 trillion Shiba Inu to a number of significant cryptocurrency exchanges like Coinbase and Binance, in three separate payments of 400 billion and 800 billion SHIB each.
Along with Shiba Inu, Ethereum, and Voyager Token, the bankrupt lender has liquidated assets like Compound [COMP], Chainlink [LINK], Sushi [SUSHI], as well as Maker [MKR].
Binance.US-Voyager deal takes a backseat amidst CFTC lawsuit
It looks like Voyager predicted trouble. Despite Judge Michael Wiles' approval earlier this month for Binance.US, to move Voyager's assets in the $1.3 billion takeover agreement, the insolvent lender carried out its selloffs.
However now, a federal judge decided to temporarily halt the acquisition agreement. This was done in order to give the government more time to answer the numerous objections against the deal. This was done in light of the latest lawsuit by CFTC against Binance as well as its founder Changpeng Zhao.
This particular acquisition garnered backlash from several regulators. This list included the Securities and Exchange Commission [SEC], the Department of Justice [DOJ] bankruptcy office, and New York authorities.
NEWS BY – CETOEX NEWS