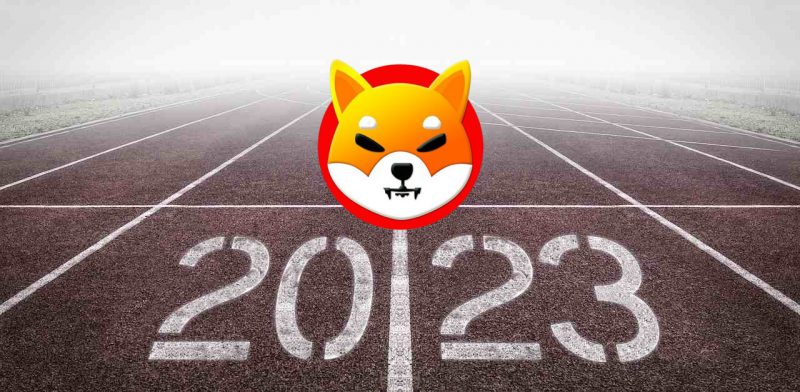 Shiba Inu was launched at a modest price of $0.000000000972241 on August 1, 2020, and routinely deleted several 'zeroes' over the years. The dog-themed token added an extra 'zero' in 2020 after dramatically crashing by the end of that year. However, lucky are the ones who took an entry position then, as Shiba Inu went on a 'zero' deleting spree. SHIB's fortunes changed in 2021 as it deleted four 'zeroes' in 10 months making early investors millionaires.
Even a mere $650 investment into SHIB made investors millions leading them to quit their jobs and enjoy financial freedom. 
Here's How Many 'Zeroes' Shiba Inu Deleted From January 2022 to 2023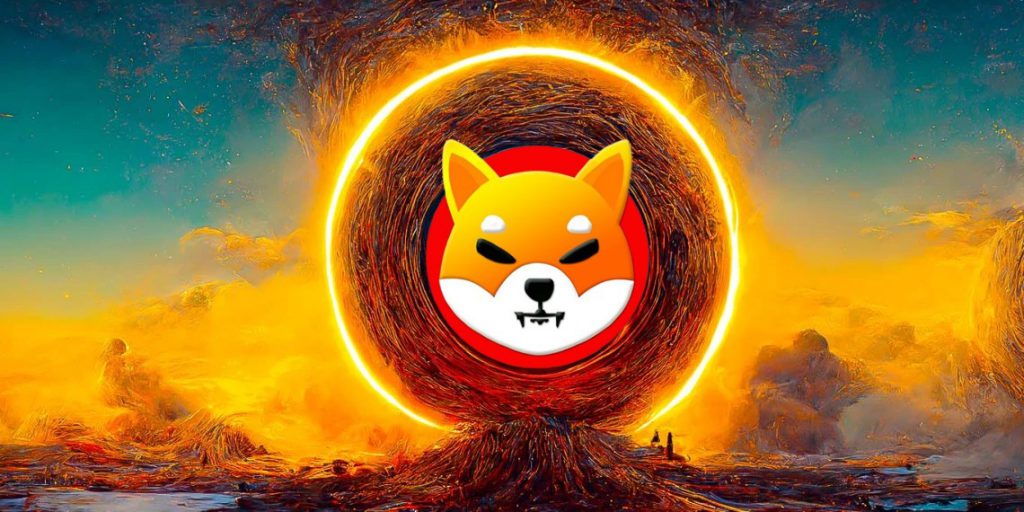 Shiba Inu jumped 1,000% in October 2021 and reached its all-time high of $0.00008616. The dog-themed token remained to be the talk of the town during that period with everyone jumping on its bandwagon.
SHIB spiked after rumors swirled in the crypto sphere that Robinhood could list the token. However, Robinhood listed Shiba Inu on April 12, 2022, opening the floodgates to millions of users to grab the token.
In January 2022, Shiba Inu was trading at $0.00003416 (four 'zeroes) but the bear markets pulled its price down. In January 2023, Shiba Inu is trading at $0.00000820 (five 'zeroes') and added an extra zero in the indices.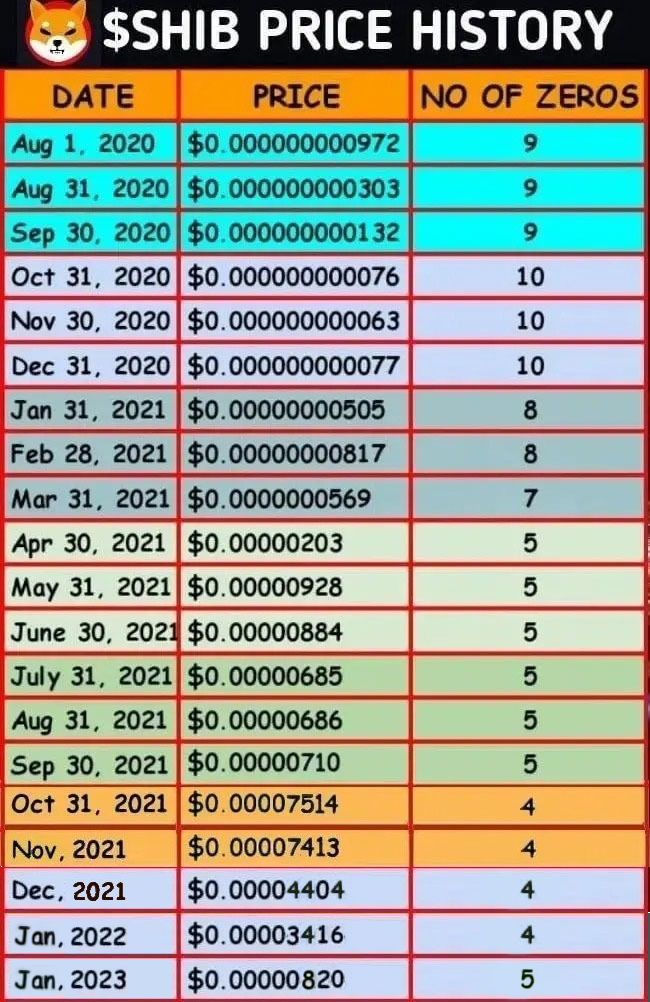 SHIB added the extra 'zero' in November 2022 after the FTX-induced crypto crash and never recovered again. SHIB is only moving backward since then with little to no price bursts.
However, the price dip isn't stopping whales from accumulating the token as data shows the ETH-richlist buying millions worth of SHIB during its drop.
At press time, SHIB was trading at $0.00000820 and is up 1.5% in the 24 hours day trade. SHIB is down 90.5% from its all time high of $0.00008616, which it reached in October 2021.
NEWS BY – CETOEX NEWS