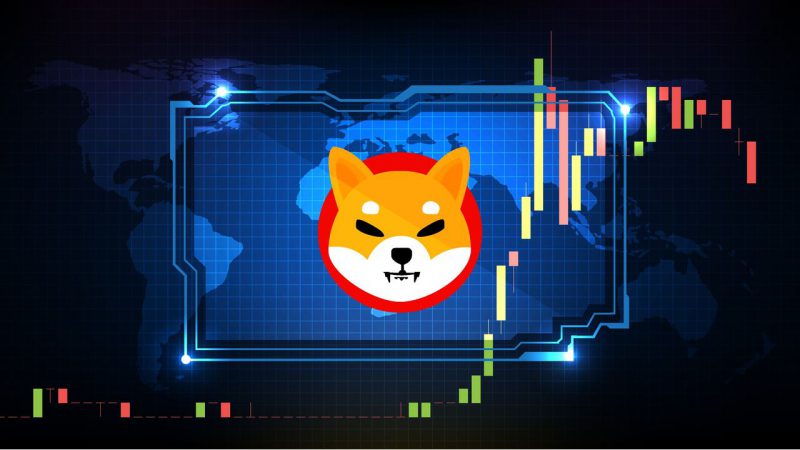 Cetoex News – The year 2023 was a considerably positive beginning for Shiba Inu and the cryptocurrency market. The year began with a positive rally, with most of the cryptocurrencies trading in double digits.
Shiba Inu has also been showing an increase in SHIB burns since the beginning of the year. However, it has not been consistent throughout. Even though the burn rate has skyrocketed through the roof on some days, it has also plummeted considerably. At press time, the burn rate had dropped by 0.13%, with only 15,196,289 SHIB sent to dead wallets, according to Shibburn details.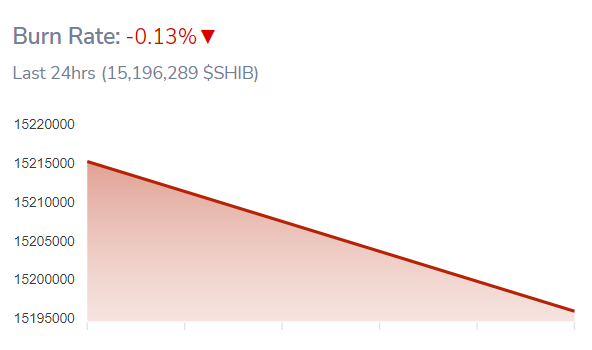 Even though the price was considerably on the higher side for the past few days, the burn rate didn't live up to expectations.
Shiba Inu price dropped after the recent rally
As Watcher.Guru reported yesterday, the price of SHIB shot up by over 16% yesterday in anticipation of the upcoming Shibarium launch. However, most of the gains from yesterday were wiped away as the price plummeted today.
According to CoinMarketCap data, SHIB is trading at $0.0000115, with a 3.85% gain in value over the last 24 hours. Yesterday's trading volume rally also seems to have dropped by 58% over the last 24 hours. The drop in price could be due to the sell-off after the double-digit rally.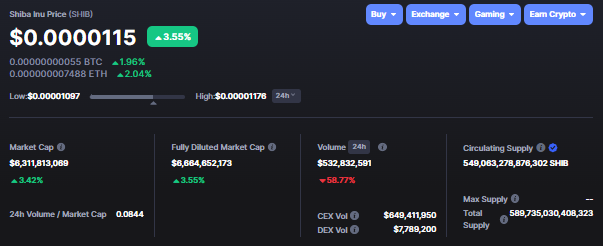 Nevertheless, the SHIB ecosystem tokens are expected to soar in price after the launch of Shibarium.
NEWS BY – CETOEX NEWS