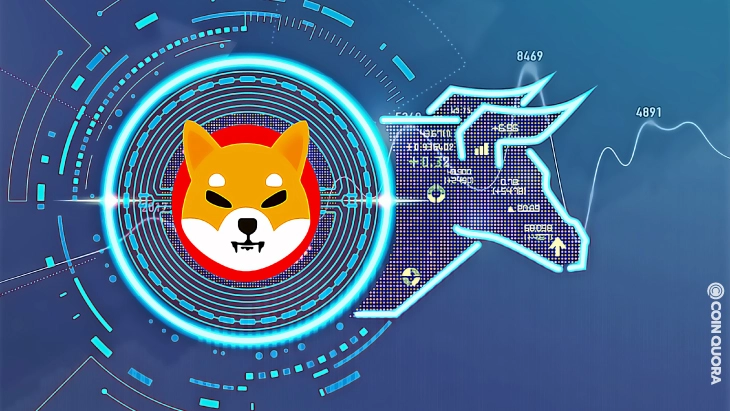 Cetoex News – The state of the crypto market has been quite monotonous of late. Over the past day, the aggregate valuation of all crypto assets from the market noted a mere 0.06% deviation. As a result, the global crypto market cap reflected a value of $812 billion at press time.
With Christmas just round the corner, market participants have been anticipating a hype-induced rally. So, in this article, we'll analyze if Shiba Inu can pull off an uptrend over the short term or not.
Even though the state of the market has been quite wobbly, Shiba Inu has managed to maintain a market cap of over $4.5 billion. With neither bulls nor bears being able to assert their dominance, the price of the asset has remained almost unchanged over the past day.
Data from IntoTheBlock revealed that Shiba Inu is on the verge of stepping into its largest resistance zone from the on-chain perspective. As illustrated below, at an average price of $0.00001, a whopping 316.05k addresses have bought 190.89 trillion Shiba Inu tokens.
This means, as soon as SHIB approaches the psychological $0.00001 level, it will be put to test by these buyers, who'll be triggered to cash out when they break-even.

Is Shiba Inu's Path To $0.00001 All Clear?
Seemingly not. SHIB has a couple immediate resistances that it will have to clear before attaining the said level. At the moment, the asset's price has established strong support around $0.00000814. From here, it will first have to clasp onto $0.00000888 before heading towards its EMAs.
Since mid-September, the 50 EMA [yellow] has obstructed SHIB from climbing above it. So, only if the asset's price manages to establish base around $0.00000888, it'd become easier for bulls to attempt to break above the said hurdle at $0.00000924.
From thereon, another uptick to the 100 EMA can transpire if the bullish momentum persists. That EMA coincides with the psychological $0.00001 mark and the average buy price of the on-chain resistance cluster. Attaining the said level will transpire into a 20.96% rally for Shiba Inu.
If bulls succumb and bears manage to take over the driver's seat over the next few days, then, a dropdown to its early-June support around $0.0000074 can be expected.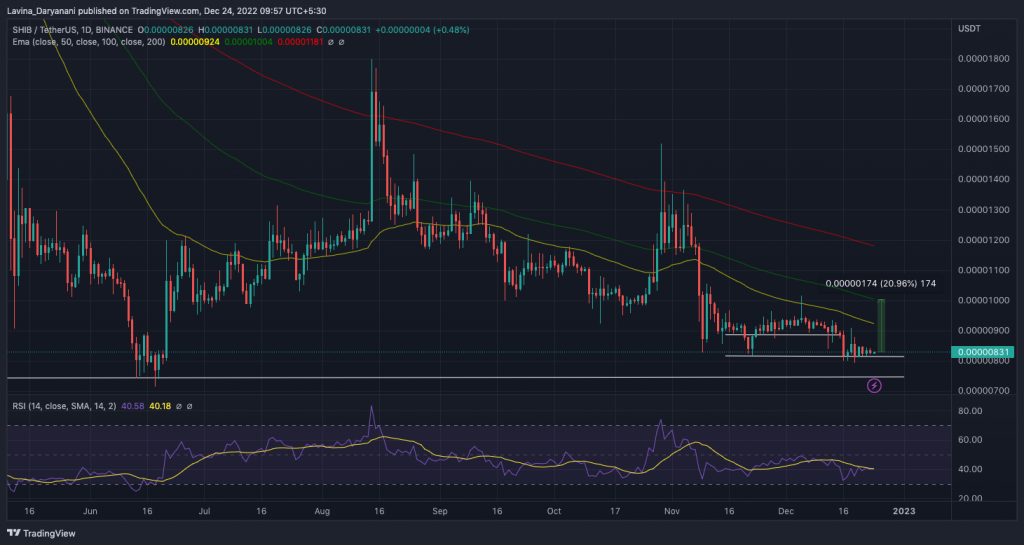 NEWS BY – CETOEX NEWS