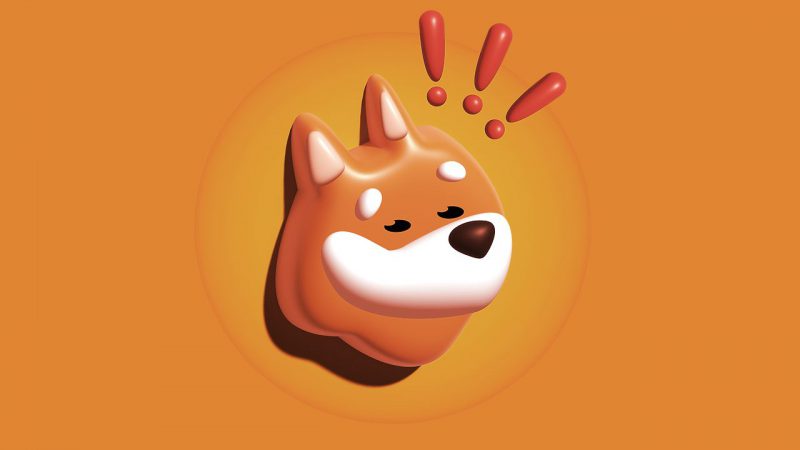 Cetoex News – Solana's (SOL) BONK coin had an explosive debut. The token rallied by more than 4000% within its first week. However, things seem to be changing for the new crypto project. BONK has plummeted by 66.4% in the last seven days. Moreover, the token is down by 4.1% in the last 24 hours. Furthermore, BONK's trading volume dropped by 51% in 24 hours. Nonetheless, the token is still up by 939% in the 14-day chart.

Nonetheless, the hype around Solana's memecoin is still evident. According to LunarCrush, BONK's social mentions have increased by 4788% and social engagement has spiked by 1953%.

Memecoins rely a lot on social media for relevance and popularity. However, BONK's price seems to be suffering even with strong social metrics. It should be noted that BONK's initial rally is attributed to 50% of its supply being airdropped to various Solana users. It is possible that a bunch of recipients sold their BONK airdrops to make a quick profit.
However, BONK's growth also had a positive impact on Solana. SOL saw a 63.5% price increase from $9.97 on January 2 to $16.30 on January 10, 2023.
How does Solana's memecoin compare with Shiba Inu and Dogecoin?
Dogecoin (DOGE) is the original memecoin, while Shiba Inu (SHIB) is one of the most popular crypto projects out there. However, BONK's growth completely eclipses that of SHIB and DOGE.
According to CoinGecko, Solana's BONK saw a 300% return in the first eight days. SHIB on the other hand completed the feat in 141 days, while DOGE did it in 1253 days (almost 3.4 years).
Moreover, Solana's BONK sent 50% of the supply to SOL holders, compared to SHIB's creator Ryoshi locking the first 50% of the tokens in Uniswap, and sending the other 50% to Ethereum co-founder Vitalik Buterin. Buterin burned 90% of the SHIB that was sent to him and donated $1 billion worth of tokens to India's Covid relief fund.
At press time, BONK was trading at $0.000000939318, down by 3.2% in the last hour.
NEWS BY – CETOEX NEWS