Cetoex News – A hefty Shiba Inu transaction took place on Thursday. A total of 3.3 trillion tokens were transferred from one unknown wallet to another. They were cumulatively worth $30.45 million.
The receiving wallet was likely a newly created one. Only a single transaction—the one highlighted above—had taken place.

The exact nature of the transaction is not known because it involves two unknown wallet addresses. However, given the fact that the tokens are still intact, it can be assumed that a new Shiba Inu whale is probably born.
Additionally, data from WhaleStats brought light to another interesting trend. SHIB was the most traded token among the top 100 Ethereum whales over the past day. This serves as an indication that the speculative interest of large participants associated with the token is on the rise.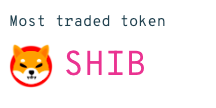 Shiba Inu Price
A day back, it was highlighted that the number of new addresses that joined the Shiba Inu ecosystem noted a 20% hike this week. However, it was also pointed out that the total address activity was on a downtrend.
A few hours back, the Shiba Inu team announced that they were invited by the Southwest Film and TV festival (SXSW) in Austin, Texas to showcase their Metaverse experience. The said development was enough to change the sentiment.
With over 13.1k tweets, #Shiba was trending on Twitter at press time. The hype translated into a price uptick as well. Over the past 24 hours, SHIB noted a 7% incline and was trading at $0.000097 at press time.

From a technical perspective, Shiba Inu recently broke above its descending channel. The latest uptick confirmed the pattern. As shown below, SHIB was engulfed with the said bearish structure since early November 2022. At the moment, SHIB is on the verge of deleting another zero from its price. There is momentum for the asset to reach $0.00001121, before being tested by its 200 EMA. The same would translate into a ~15% appreciation from the current price.
However, given the fact that the market is already overbought, we might first witness a minor correction before SHIB re-fuels to rally again.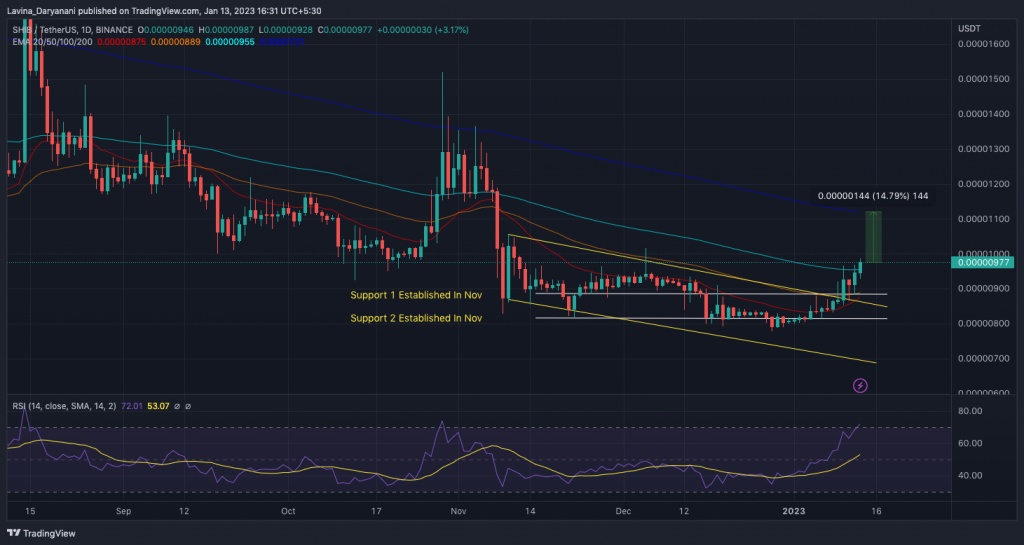 NEWS BY – CETOEX NEWS