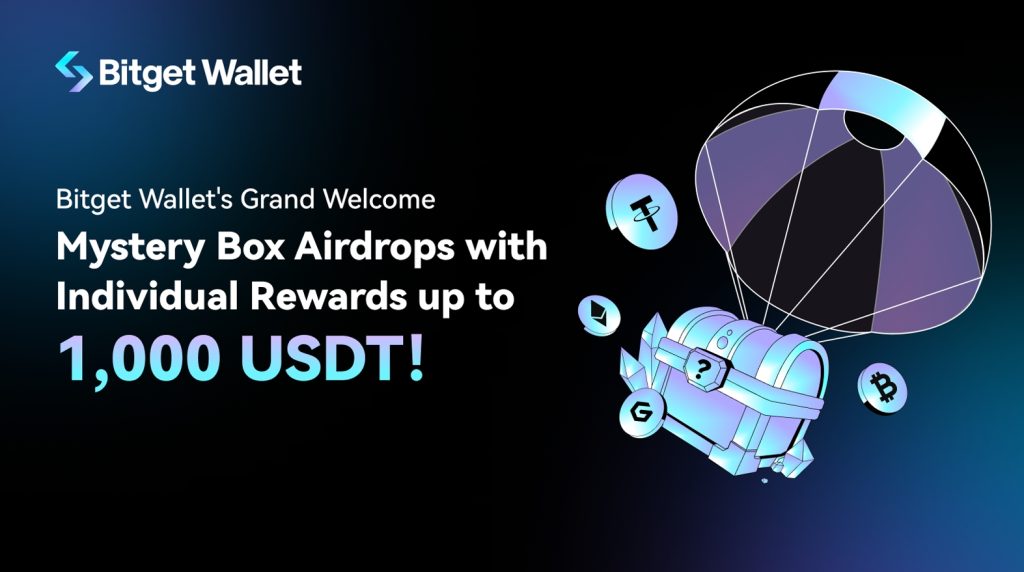 Bitget Wallet : In the ever-evolving realm of cryptocurrencies, transformation is a constant, and adaptability is key. Such is the case with the recent rebranding of BitKeep, now proudly known as Bitget Wallet. This evolution signifies more than just a change in name – it reflects a commitment to enhancing the crypto management experience for both seasoned Bitgetters and those just starting their journey.
Table of Contents
Bitget Wallet: A Glimpse into the Future
Wallet appears as a symbol of advancement, providing a redesigned identity and a variety of features designed to make your cryptocurrency journey easier. The way you interact with your digital assets is about to change thanks to Bitget Wallet's intuitive user experience and cutting-edge security mechanisms. This redesign shows Bitget Wallet's commitment to making your cryptocurrency management as lucrative as it is secure, and it goes beyond a simple facelift.
100,000 USDT Airdrop: Your Chance to Claim Your Piece
Bitget is launching a massive 100,000 USDT airdrop as a way of celebrating this momentous change and showing its appreciation for its community. This campaign is more than simply a way to celebrate; it's also a chance for you to claim a portion of the benefits. With a chance to earn up to 1000 USDT, the Wallet airdrop is a great way to increase your cryptocurrency holdings and give your trip a fresh start.
Read This : Cetoex Made Easy 8-Step Guide to Buying Crypto.
Participate and Prosper: How to Seize Your Share
Begin yourWallet experience by exploring the official website.
Immerse yourself in the enhanced features and services that Wallet has thoughtfully curated to empower your crypto management.
Follow the step-by-step instructions outlined in the official support article to claim your rewards and set the stage for a rewarding crypto journey.
Advantages of Bitget Wallet: A Suite of Benefits
The conversion of BitKeep into Bitget Wallet has a number of benefits that will make using cryptocurrencies easier and more enjoyable:
The Bitget Wallet platform has an intuitive interface that makes it simple for you to navigate and manage your digital assets.
Enhanced Security: Wallet uses cutting-edge security techniques to protect your assets since your security is still of the utmost importance.
Comprehensive Services: Wallet provides a wide range of services to meet your crypto needs, from trading to staking.
Healthy Community: Become a part of the active Wallet community to access committed customer help anytime you need it.
Embrace the Evolution: Your Crypto Journey Starts Here
The switch from BitKeep to Wallet is a call to accept the direction that cryptocurrency management is going. With the 100,000 USDT airdrop, you have a strong motivation to learn more about Bitget Wallet's features and claim your share of the benefits.
Visit the official website to explore the intriguing possibilities provided by Bitget Wallet. Bitget Wallet is ready to be your dependable companion on a journey highlighted by development, incentives, and an unmatched crypto management experience, whether you are an experienced Bitgetter or a beginner to the cryptocurrency world.
Social Media